Challenge
Carbon offset projects cannot solve the world's climate challenges alone.
But this is not to say carbon offset projects should stop, quite the opposite. Renewable energy and energy efficiency projects are critical and offset schemes, in this case aimed at car drivers, play an important role in funding such projects.
Set up by the world's leading low carbon commodity company SCB, ClimatePositive is spearheading a drive to offset one billion metric tonnes of CO2 by 2030.
Therefore, our challenge was a sizable one: Deliver a pitch perfect brand identity that screams credibility in the hearts and minds of our customers. Then, produce an ecommerce website as well as the necessary campaign assets to drive engagement and, ultimately, sales.
Services
Strategy
Insight
Tone of voice
Identity
Art Direction
Digital
Integrated Marketing
Production
Solution
Funded projects 'capture' carbon and because ClimatePositive allows you to give back more than you take from the environment, the memory of what we use can be erased. A clear call to action 'Don't let the planet remember your car' along with a beautiful logo and fresh green graphic language set the tone.
Working with our fantastic web build partners over at Incendiary Blue we designed and delivered an uber modern and user friendly ecommerce site.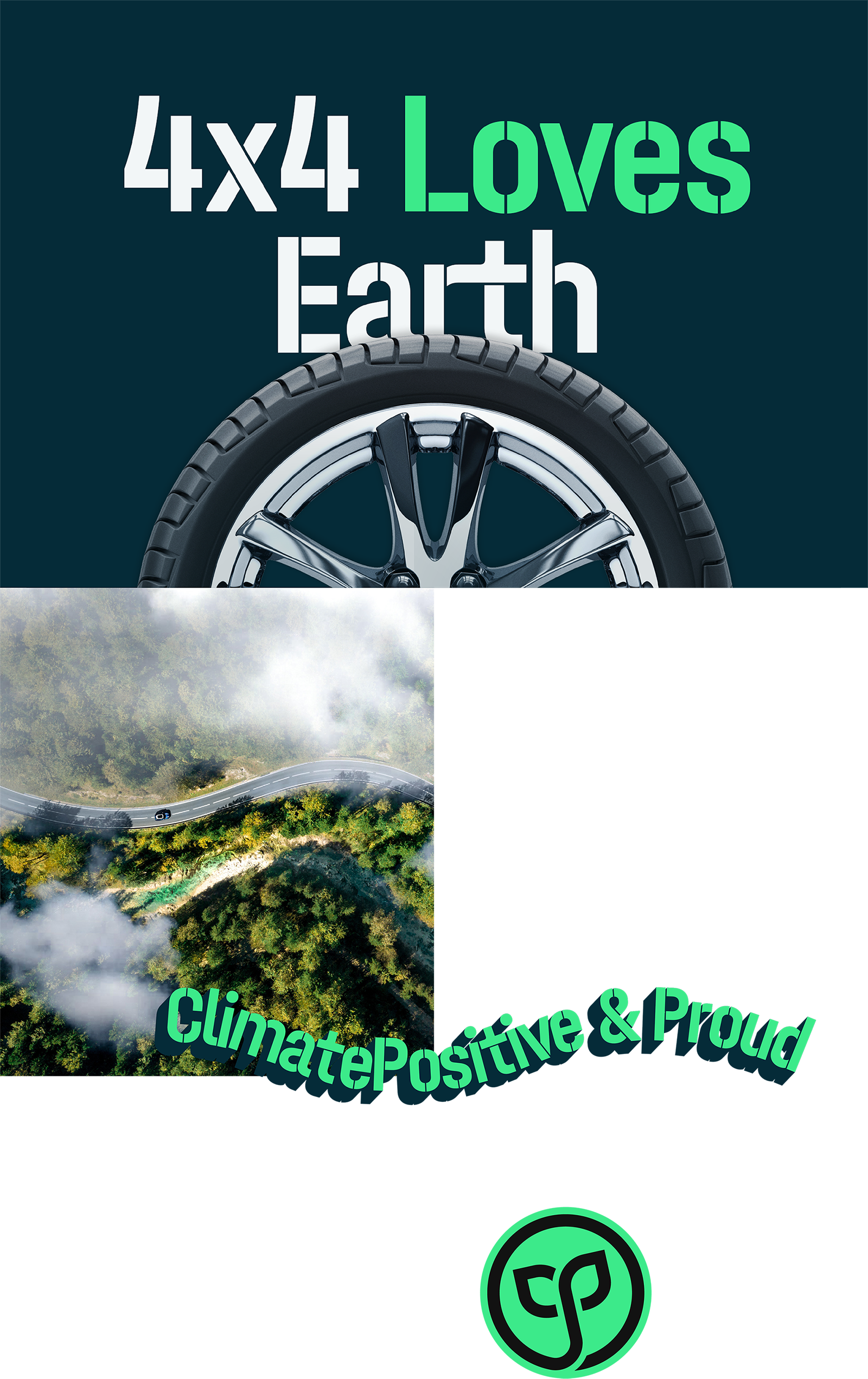 Design projects for new ventures get very personal. One looks to breathe life into a concept and watch it grow. BEAR London cared about our success every bit as much as we did and gave far more of themselves to achieve it than I thought possible.

Kevin McGeeney,
CEO, SCB
Results
We have taken an agile approach to campaign and are currently testing various routes but according to our tracking data the early signs are very encouraging. Whilst we are still in MVP mode, we won't stop until a low carbon future is achieved. Want to offset your car, boiler, pet? This is just the beginning for ClimatePositive.