Our Services
Whatever your business problem, we've got the know-how to solve it.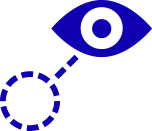 Insight
Using powerful tools to understand your audiences, we help you get to the heart of their needs and shape your brand communications strategy to create impact.

Strategy
Our agile methodology distils everything your brand is into one core model, to act as the reference point for how your entire brand looks, thinks and speaks.

Tone of voice
Copy is king. We'll expertly craft copy that reflects your business values across all touchpoints, including tone of voice documents, brochures, websites and more.

Identity
Your identity is the heart of your brand. We can help you decide on a brand name if needed and create a unique logo and visual language that will last.

Digital
Whether you're after a full website, microsite, app or a whole series of ads – we'll maximise the value of your brand and bring it to life online.

Print
From outdoor campaigns to premium brochures, we're experts in print and know exactly how to design and produce printed collateral for your brand.

Art Direction
Above all, we're a team of creatives and love nothing more than creating a beautifully crafted visual language, bespoke to your needs.

Integrated Marketing
You've got a media plan, but what's the ad? We provide campaign creation and development across all channels: print, outdoor, digital, social and direct mail.

Production
Action! Whether film, animation or photography – we'll produce stunning creative content to help you stand out on and offline.