Bricks & Mortar
Heart & Soul
Challenge
A much loved, leading developer of landmark projects in Cyprus, Cybarco Development tasked BEAR to create its new corporate identity. In response to the company's strategic business objectives, BEAR set about repositioning Cybarco's brand within the luxury marketplace. Whilst Cybarco's existing identity provided credibility, it didn't communicate the care and attention that goes into all of their developments.
An audit of Cybarco's competitors showed several had adopted an 'honest' and warm tone of voice, but there was a clear lack of purposeful messaging in the market. To stand out and provide clarity across all communications, Cybarco needed to define a clear brand purpose.
Services
Insight
Strategy
Identity
Tone of voice
Print
Digital

Strategic insight
With decades of experience in Cyprus's luxury property market, Cybarco believes the perfect property isn't just an object of desire or financially savvy transaction, it's something much more meaningful.
Their pioneering track record in delivering iconic developments has transformed lives and built communities. They create homes, destinations even. Every customers' need and aspiration is taken care of and they won't stop until they're safe in the knowledge that everything is exactly as they, and customers, want it. Just like home.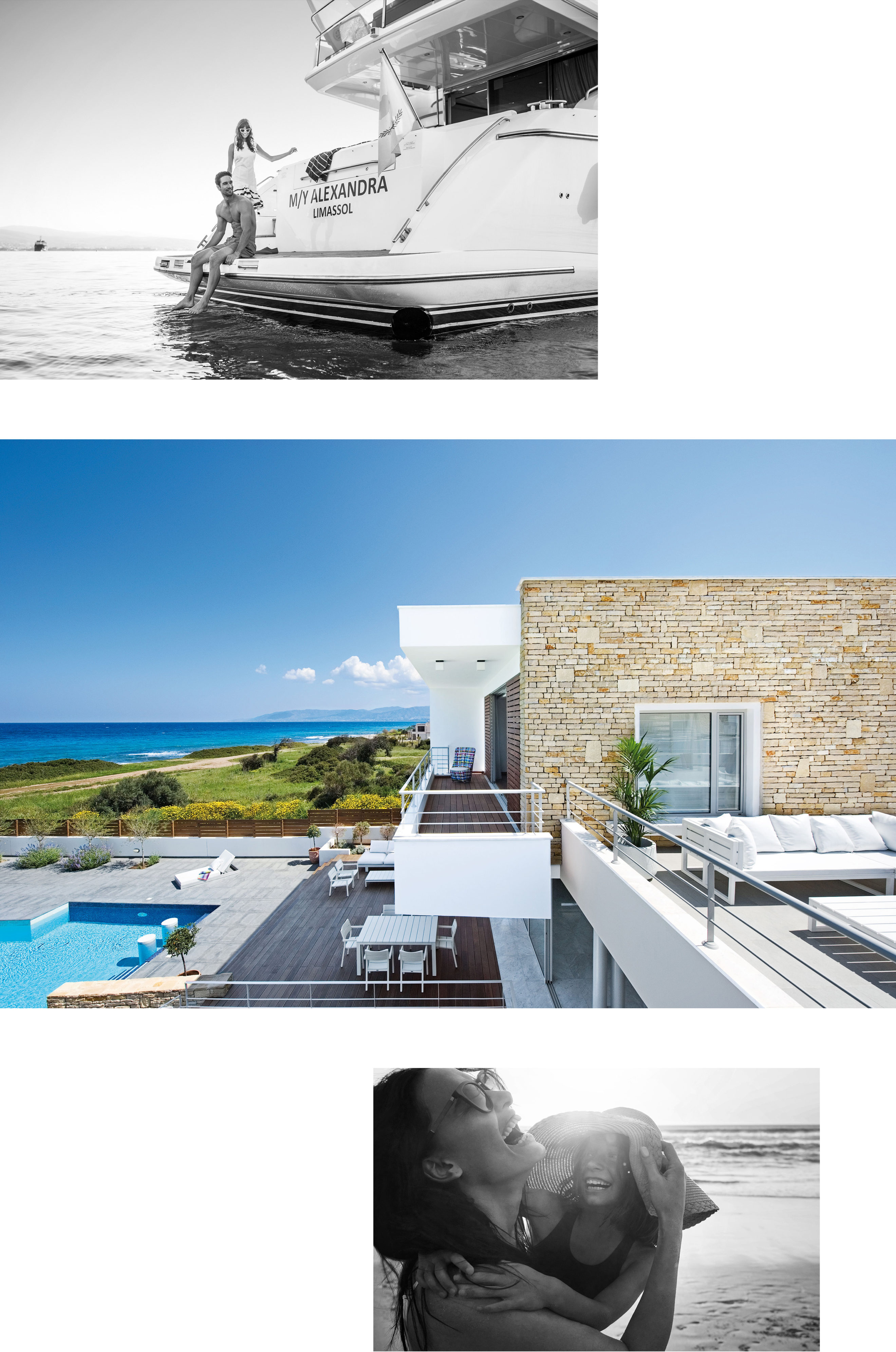 Creative solution
The new brand needed to reflect the business' ongoing success and bright future while reaffirming its unique positioning as Cyprus' pioneering developer and real estate industry leader. Cybarco builds homes that are part of a wider community - and its new brand proposition, 'Destination Developer,' celebrates this.
When it came to the logo, the shape and structure of Cybarco's existing brand identity carried historic equity but lacked personality and felt dated. We reduced the visual elements contained within the icon to make it feel more modern and premium. Refined lines, strong typography with historical undertones as well as a bright palette borne from the rich colours of Cyprus (Sea Blue and Sun Yellow) celebrate Cybarco's heritage, spirit, and bold, landscape-changing ideas.
Our rebrand extended to a complete overhaul of their website. The new site sits in line with the refreshed identity and elevated positioning. It now functions as a lead generation and recruitment tool, with clearer journeys and heightened experiences for potential customers and investors.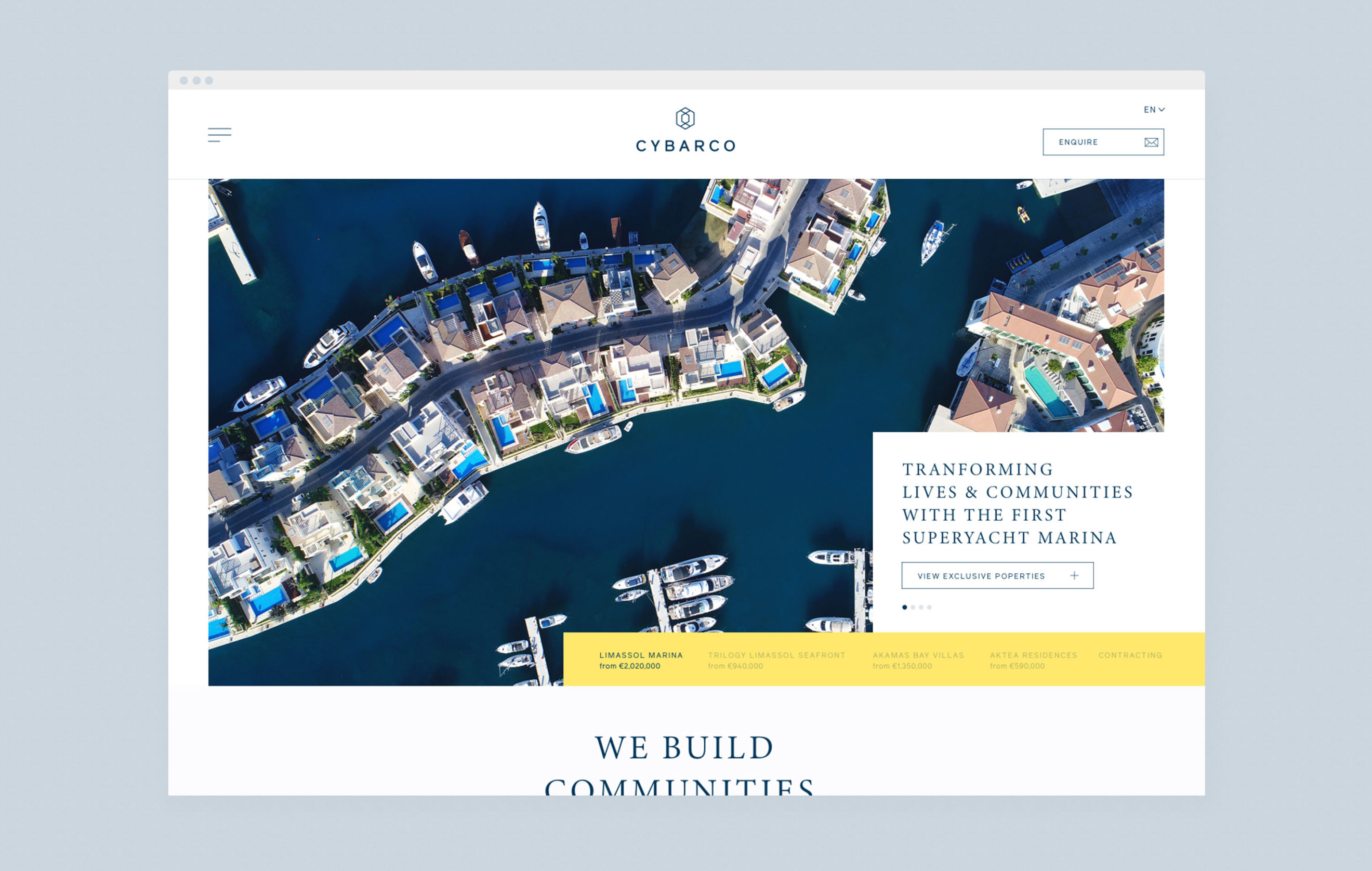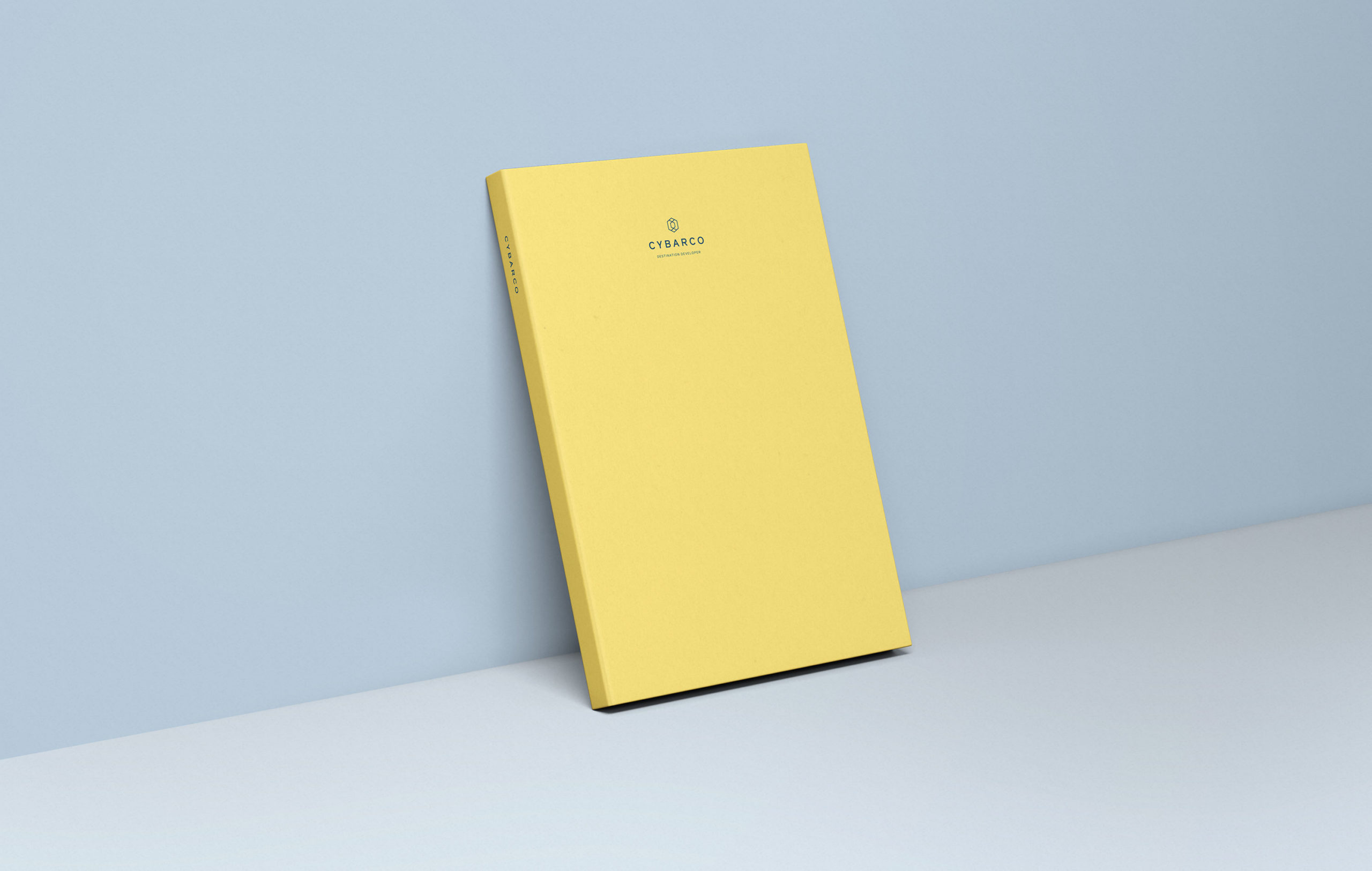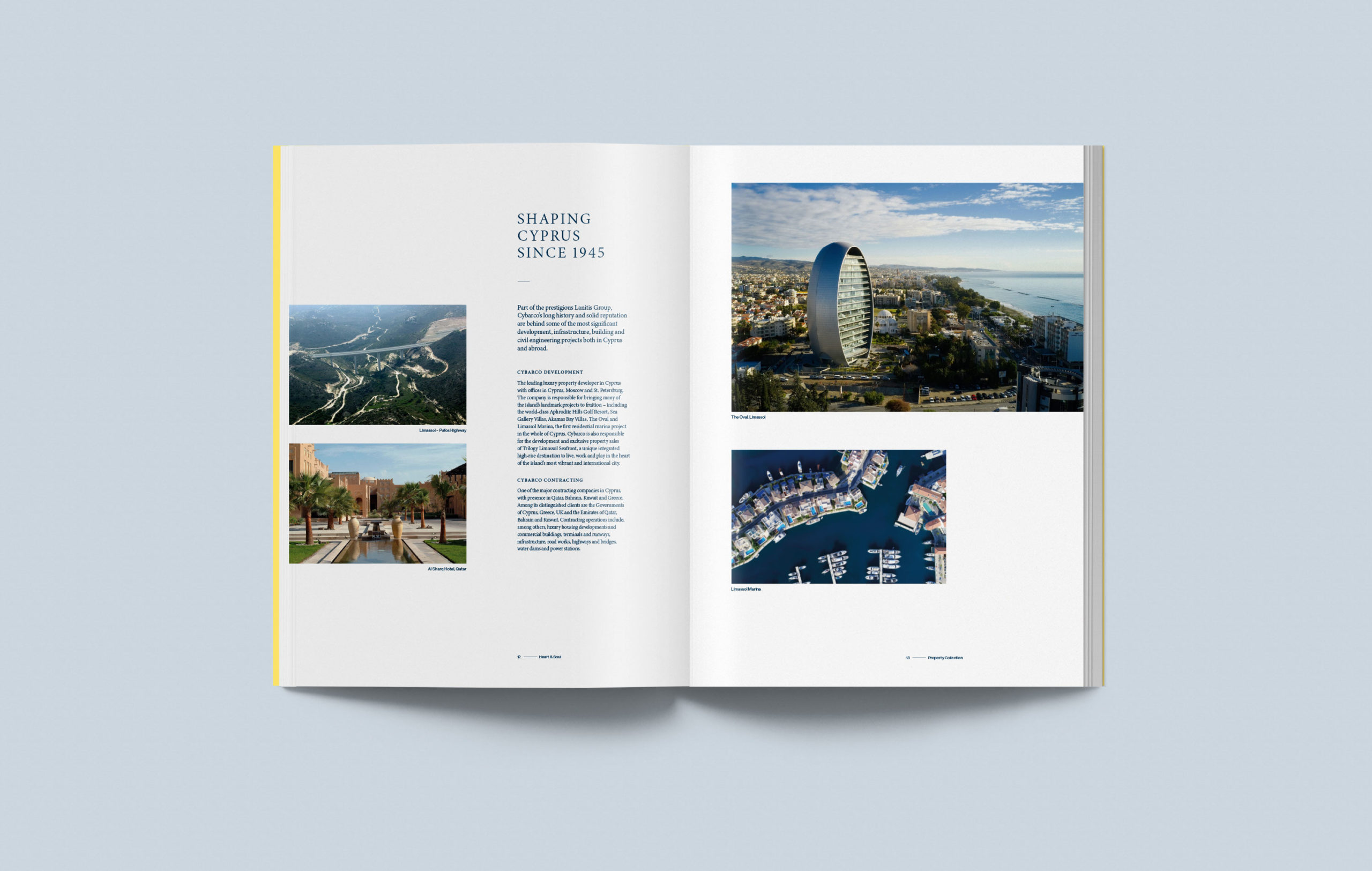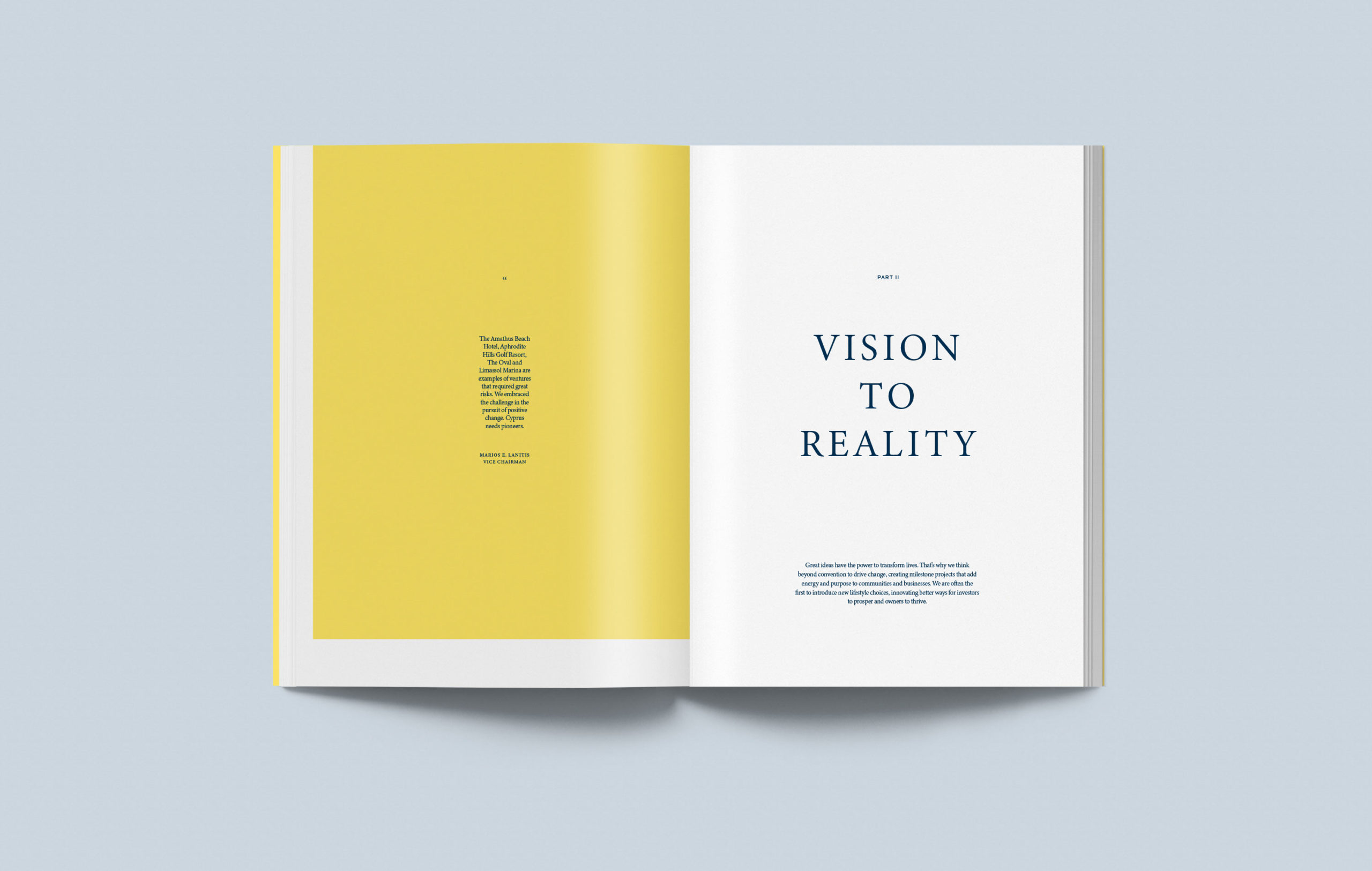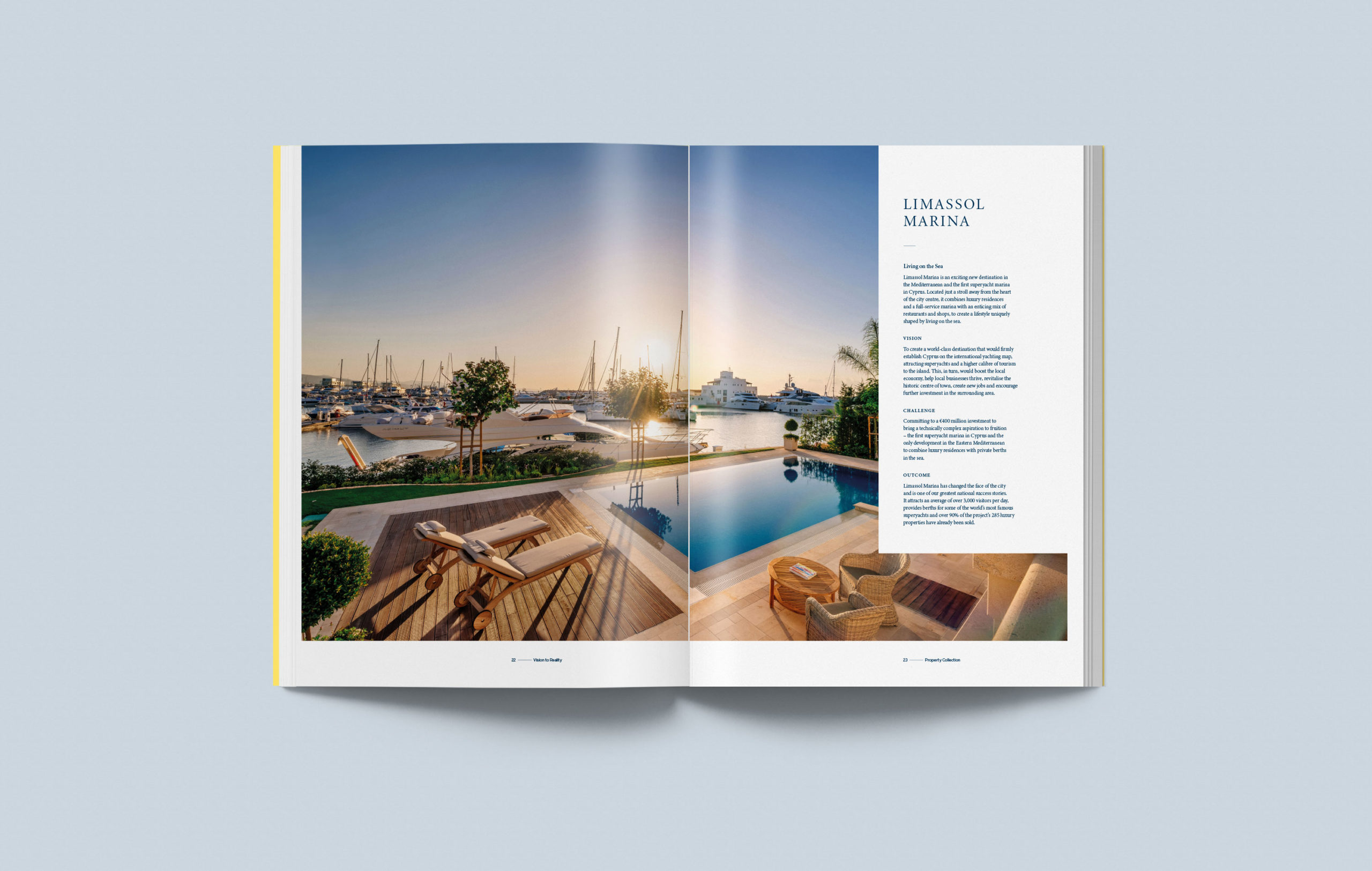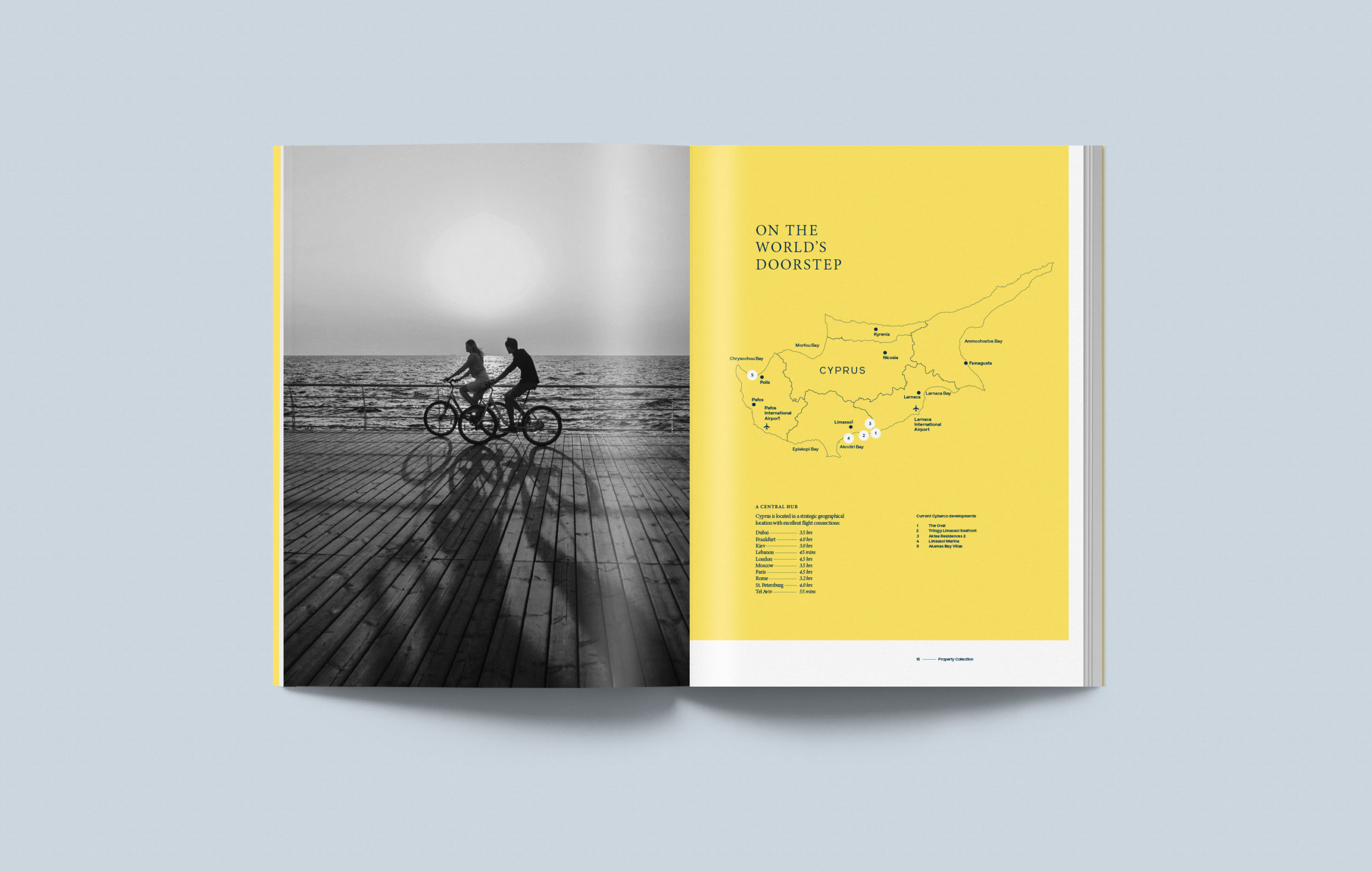 Results
Cybarco and BEAR launched the new brand in Spring 2019, with a new website following shortly after. The launch received international media coverage, and customer feedback has so far been overwhelmingly positive, strong sales have followed with all targets met.
BEAR cares! We have worked with Roberto and the team for over a decade, and when it comes to brand strategy and creative skill they can't be matched. We're looking forward to the next decade working together.

Michalis Hadjipanayiotou,
CEO, Cybarco Development