Moses
Disruption tracker
Industry disrupter
Challenge
Travel start-up, Moses, contacted BEAR with a big ambition to provide commuters with smarter, easier, faster and cheaper ways to travel. Its owners were dumbfounded by the actions of smart people on the daily commute, particularly when it came to disrupted travel. Why are commuters often happy to trundle along, follow the crowd and just wait in line… Why don't they search out the alternatives?
What Moses had on their hands was a big and disruptive idea – what they needed was a brand that would stand out in a crowded market, and a way of communicating their unique disruption-tracking, ride-sharing offer in a way that its audience could easily connect with.
Insight
Strategy
Identity
Art Direction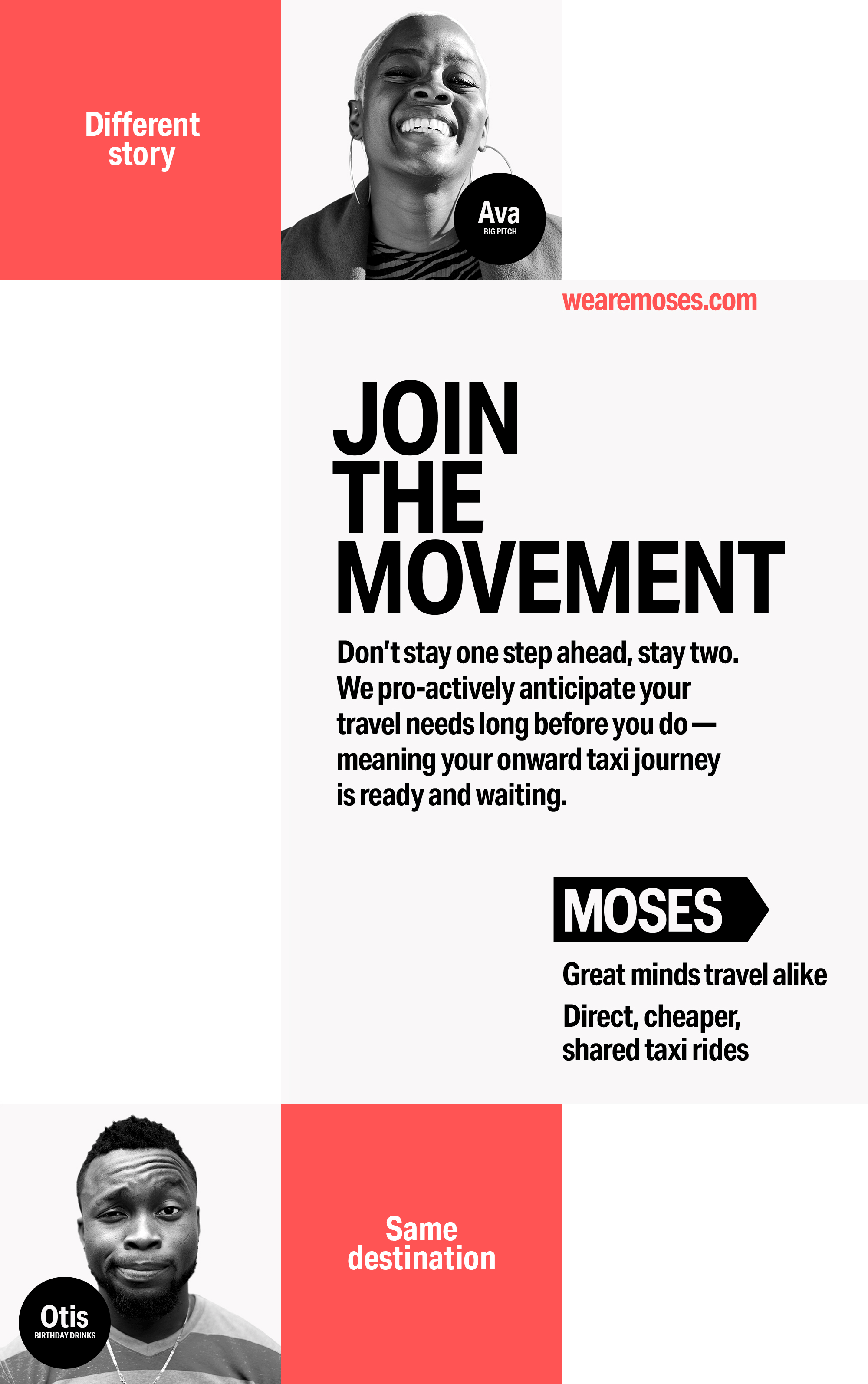 Solution
Our solution: Great minds travel alike. Moses refuses to let smart people travel in irrational ways by encouraging them to take a different route and to never be afraid to challenge popular perception. The name Moses connected with us immediately - in the myth, Moses gathered the Israelites and led them out of Egypt in the most direct way possible. Inspired by Katherine Hamnett and Diesel, the identity needed to be bold and decisive to attract attention. Through graphics and messages, our brand celebrates individuality whilst highlighting the similarities between us.
Result
Moses has gone from strength to strength, working with BEAR for various launches in 2019 including partnerships and campaigns with National Rail, National Express and Scott Rail.