Staying relevant: The habit of constant evolution
An aerial view of the new-old 'heritage' Burberry monogram logo in situ, as introduced by Riccardo Tisci in 2018
A very suave, sophisticated and successful businesswoman recently told us that the key to her success were her good habits; habitual exercise, healthy eating, and learning. She said: "entrenching these habits is hard work, but once you have them staying on top is relatively easy." She also pointed out that "being on top can be just as attractive in your personal life, as it is in your business life!"
Ignoring the unfortunate innuendo and her slight smugness, we thought to ourselves that the same rings true for branding. Trends, cultures and consumers evolve constantly.
It is vital that brands do the same to create and sustain customer trust and loyalty. Making a habit of constant evolution is therefore crucial to any brand. It unfortunately does not come without hard work and an element of risk, but these are components of any successful story, and the alternative, a failure to progress in a rapidly changing world, will inevitably lead to a brand's downfall anyway.
In our minds, three things will help brands to get in the habit of constant evolution.
1. Click refresh – this feed does not update automatically!
Brand refreshes should happen regularly. It might sound simple but make sure to put it in your diary to review each year. This will force proactivity, create forward thinking and help you to stay ahead of the game. Apple is probably still the best example of a brand which wholeheartedly embraces the need for constant change as a principle of success as it continues to enthral with its relentless product innovations. This type of continuous evolution removes the need for drastic reinventions after periods of stagnation, which are often more difficult to execute. The disastrous attempt made by JC Penney's former CEO, Ron Johnson (also formerly of Apple), to radically reform the dowdy US retailer between 2011-2013 is a gloomy example of what can happen when brands are allowed to gather dust.
2. With respect to Eminem, don't lose yourself!
In a chaotic world where we are incessantly peppered with new information, customers will not want to waste their time trying to work out exactly what lifestyle demands your brand is claiming to meet; it has to be very obvious. Often brands overcomplicate what they are trying to offer in an effort to modernise. They end up losing their identity and alienating core customers. If the essence of your brand is straightforward, it is much easier to remain faithful to it, whilst also delivering new and surprising ideas which strengthen it. So keep it simple!
Prior to 2006, Burberry was a classic example of a brand which had over-complicated things. It moved away from its pure British trench-coat identity, which had seen over a century of success, and tried to deliver on all kinds of fashion apparel and accessories in an effort to keep up with global expansion; dog coats, leashes and kilts were some of the lowlights. They very nearly destroyed the brand's identity as a result. When Angela Ahrendts (now of Apple, surprise surprise!) took over in 2006, rival luxury brands such as Louis Vuitton had more than 16 times Burberry's revenue. She quickly restored 'the Ethos of the Trench'; the idea that their most iconic item, with its esteemed British heritage, had to be at the core of all their brand creativity and innovation. The turnaround was startling. By 2012, they had doubled their sales revenue. For the last five years consecutively, they have been recognised by InterBrand as one of the top 100 Global Brands. in 2014, Fast Company placed it as the seventh most innovative retail brand in the world. It almost seems illogical that their simple commitment to evolving around one historic item has allowed the brand to stay relevant today, but it has and it is a great lesson for other brands.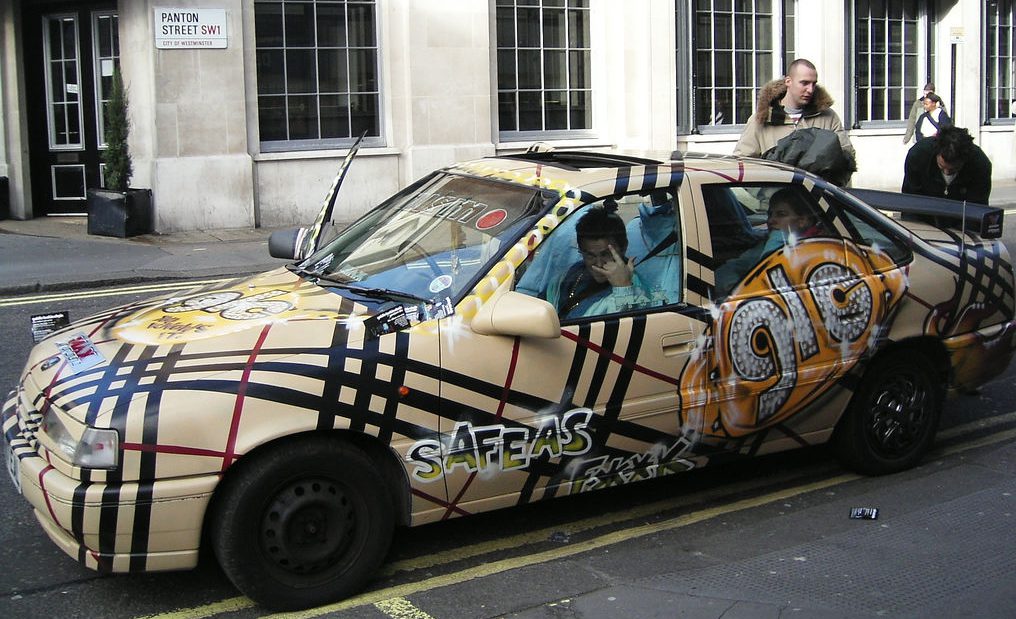 3. "Oh yes he is!"…"Oh no he isn't!"
Looking towards the yearly Christmas bedlam, remember that audience participation is not restricted to pantomime. When brands tell their story, their audience needs to be involved too. An open and ongoing dialogue with your audience will give you a better appreciation of their lifestyle demands, which will direct your brand's evolution. It will also give you an idea of when they are ready to receive your latest innovations. If they are not, you can get them ready. And, assuming you have not been blessed with entirely satisfied customers, their honest and critical feedback will be a powerful driver of change.
Yahoo appeared to get this wrong a few years back during their '30 Days of Change' campaign. It revealed a new logo every day for 29 days leading up to the release of its actual new logo in September (perhaps a play on Google's logo adaptations). It was a slightly contrived attempt to involve their audience in a working process, in which they actually had no involvement at all. Audience involvement must be real, or it could do more harm than good.
Coca-Cola has a strong tradition of involving its customers in its evolutionary process. One illustration of this is its commitment to respond directly to all its social media followers. Another example is its use of crowdsourcing to generate content for future brand evolution. Not only do its consumers feel like that they are truly part of the brand's development, but Coca-Cola's resulting awareness of what its audience wants helps it to stay relevant.
So, our suggestions to try to 'stay on top' are:
Take steps, even if they seem artificial at first, to ingrain a culture of progression within your brand. Evolving a little and often is a far easier than revolutionising every now and again
Keep one or two straightforward principles at the heart of all your innovations. It is easier to cut through all of society's brouhaha if the message is clear and simple
Genuinely engage with your core audience. It is your awareness of their wants and needs, which allow for successful evolution
Following these suggestions will, unfortunately, neither guarantee that you remain relevant nor that consumers engage with your brand. Much will still depend on the quality of your innovations and the execution of your brand strategy. It will, however, help get you into the habit of constant evolution; a habit which no brand can survive without given the ever-increasing pace of change.
Looking to discuss your creative requirements? Check out our case studies and drop us a message on info@bearlondon.com to find out more about our services.