Pavilion
Serious business
Social membership
An intelligent members' club alternative, brought to life in the digital domain.
Shifting business ambitions
Initially created as a challenger brand to the serviced office market, Pavilion was a business members' club built around elevating the businesses of those who worked and operated across their three iconic London locations: Kensington, Cannon Green (City), and Knightsbridge. With the upcoming refurbishment and re-launch of 64 Knightsbridge, there was an opportunity to rethink the business model, in turn carving out a new positioning for the brand – one that would take Pavilion from serious to social.
Services
Insight
Strategy
Tone of voice
Identity
Art Direction
Digital
Not another members' club
Dialing-up aspirational lifestyle cues seen at those well-known London members' clubs was one thing, but this was not your typical members' club; a diverse monthly events calendar, one-of-a-kind locations, and heck, even Tom Kerridge is their resident chef! It soon became apparent that Pavilion was first and foremost a content brand, and therefore had to behave like one.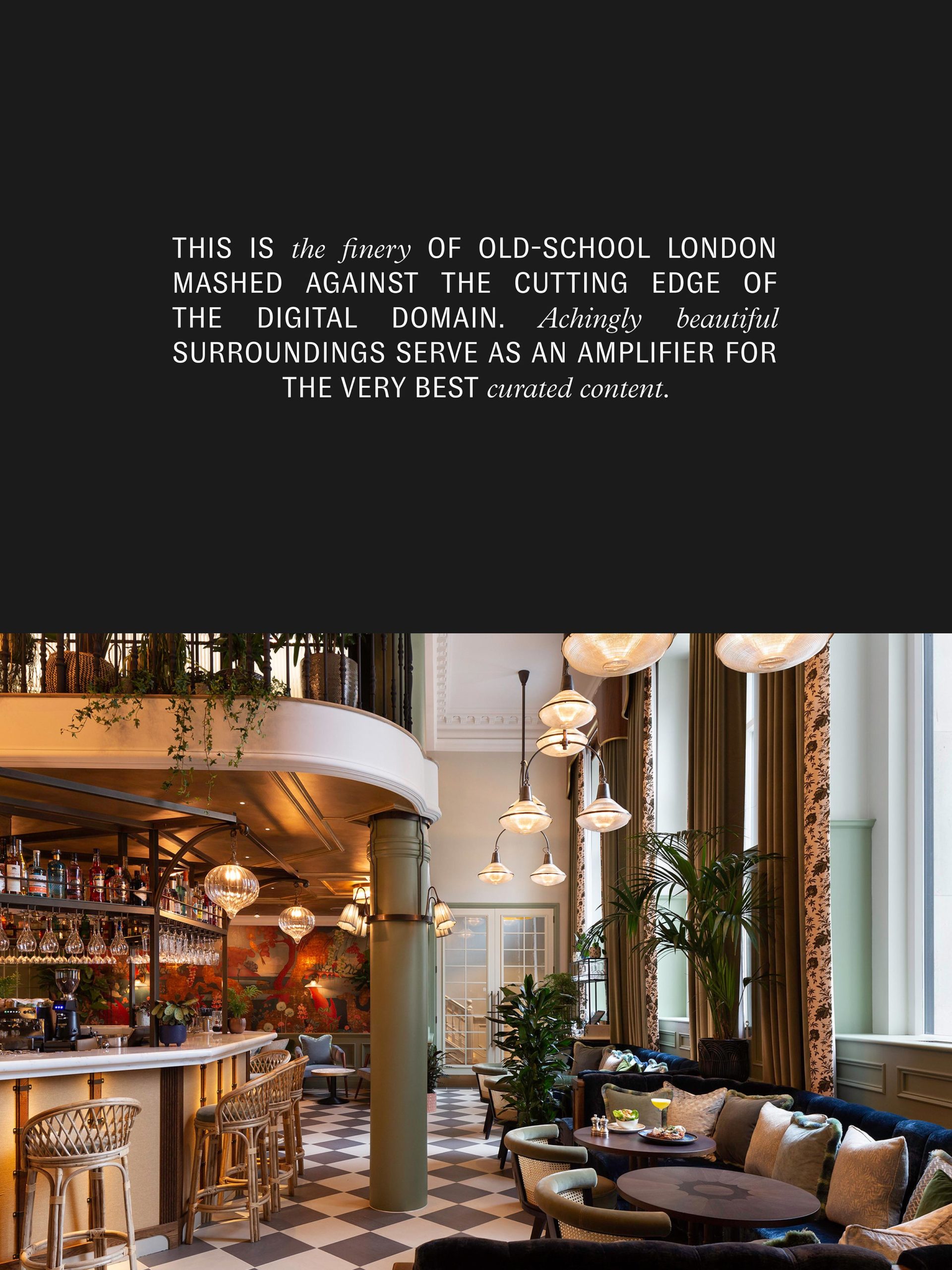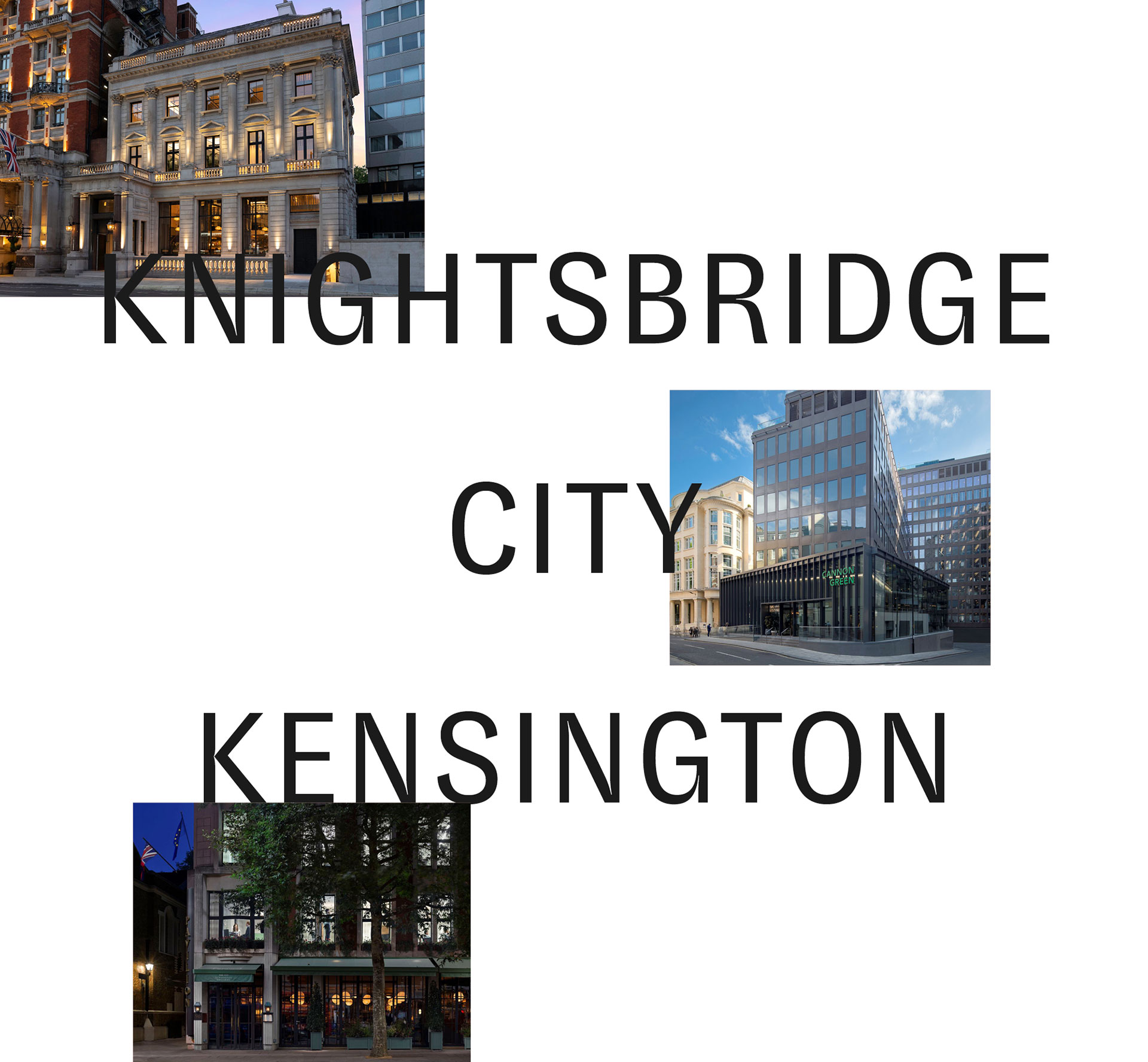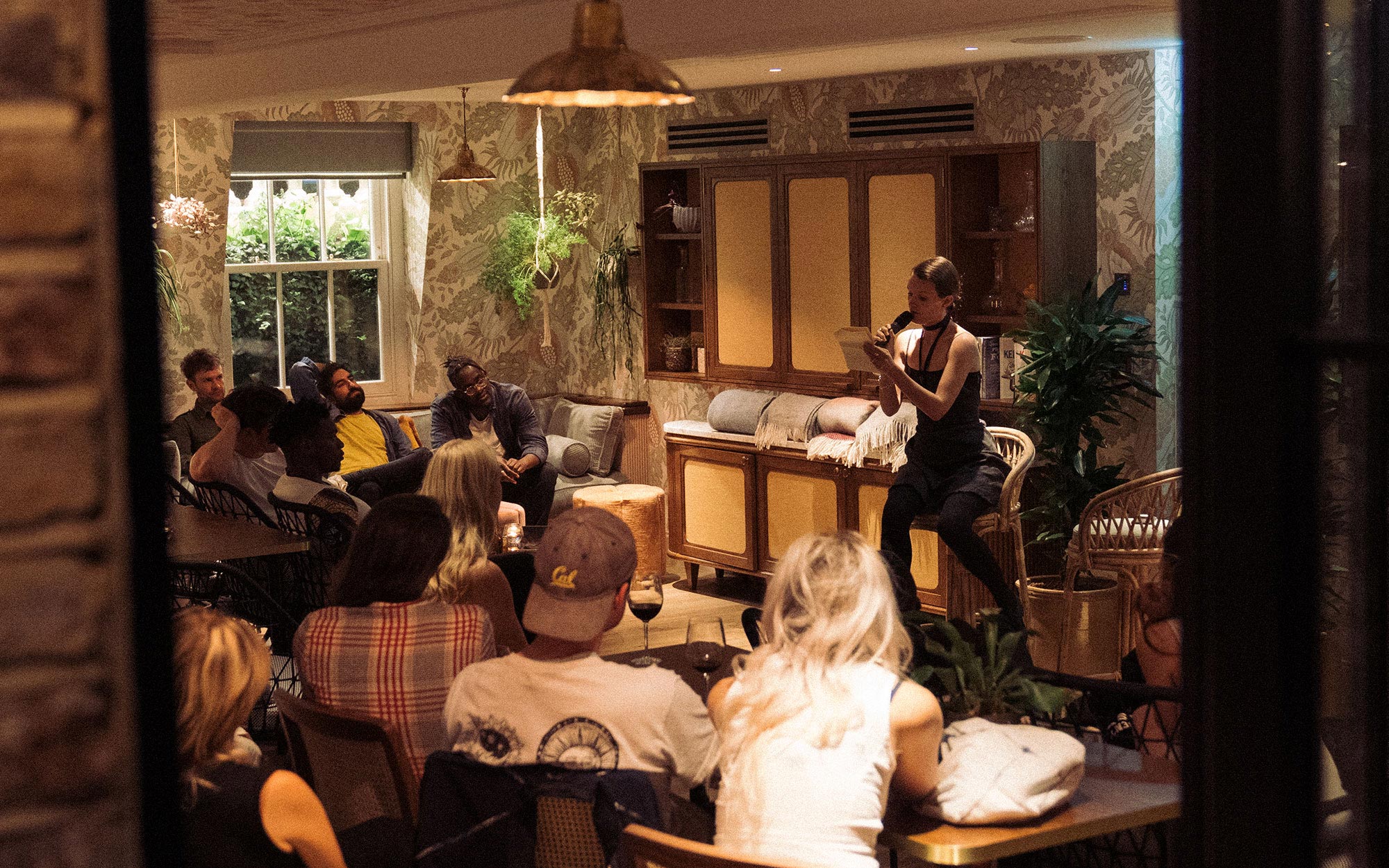 Finding commonality in like-minded individuals
Balancing the offering was crucial to the success of this brand. This was a unique club with extraordinary social offerings but it was also an astute way to do business - and both social members and those looking for office space had to feel catered for.
"Where great minds come out to play" became our unifying thought - Pavilion was an intelligent alternative for freethinkers, entrepreneurs, storytellers, and business leaders. Yet, the lines between business and pleasure could be as blurred or defined as needed.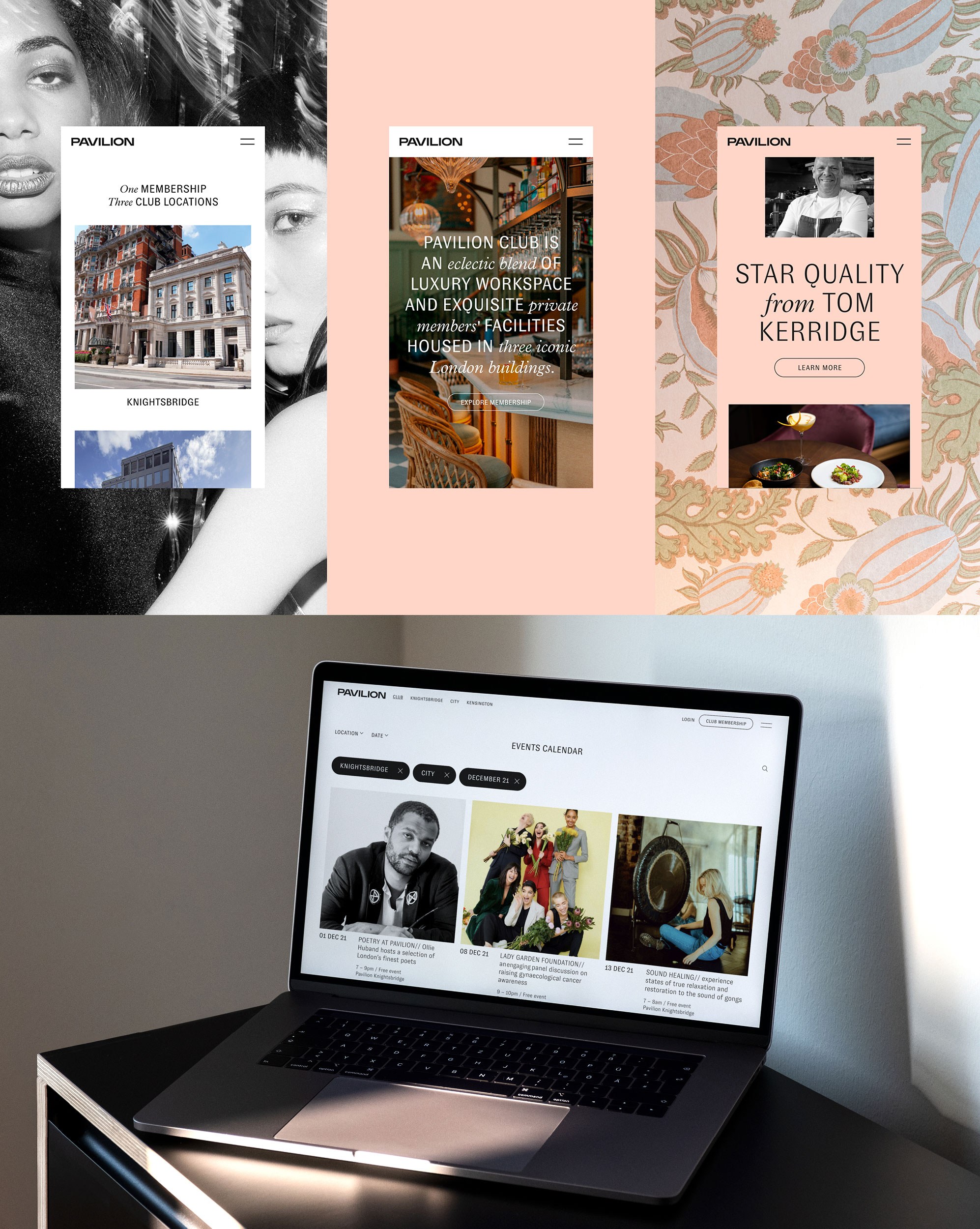 An identity built around content
The brand's new design language takes cues from fashion, lifestyle, culture, and in parts the 1920's thanks to the rich history of the 64 Knightsbridge building.
A bespoke hand-crafted logo was developed and finessed by world-renowned lettering artist Rob Clarke, whilst a purposefully minimal colour palette and distinct use of typography sit simultaneously with an ambitious hijack mentality with imagery. From behind-the-scenes events photography to food styling and fashion shoots, the selective mix of owned content and partnered content provides a rich world for members to live in both online and off.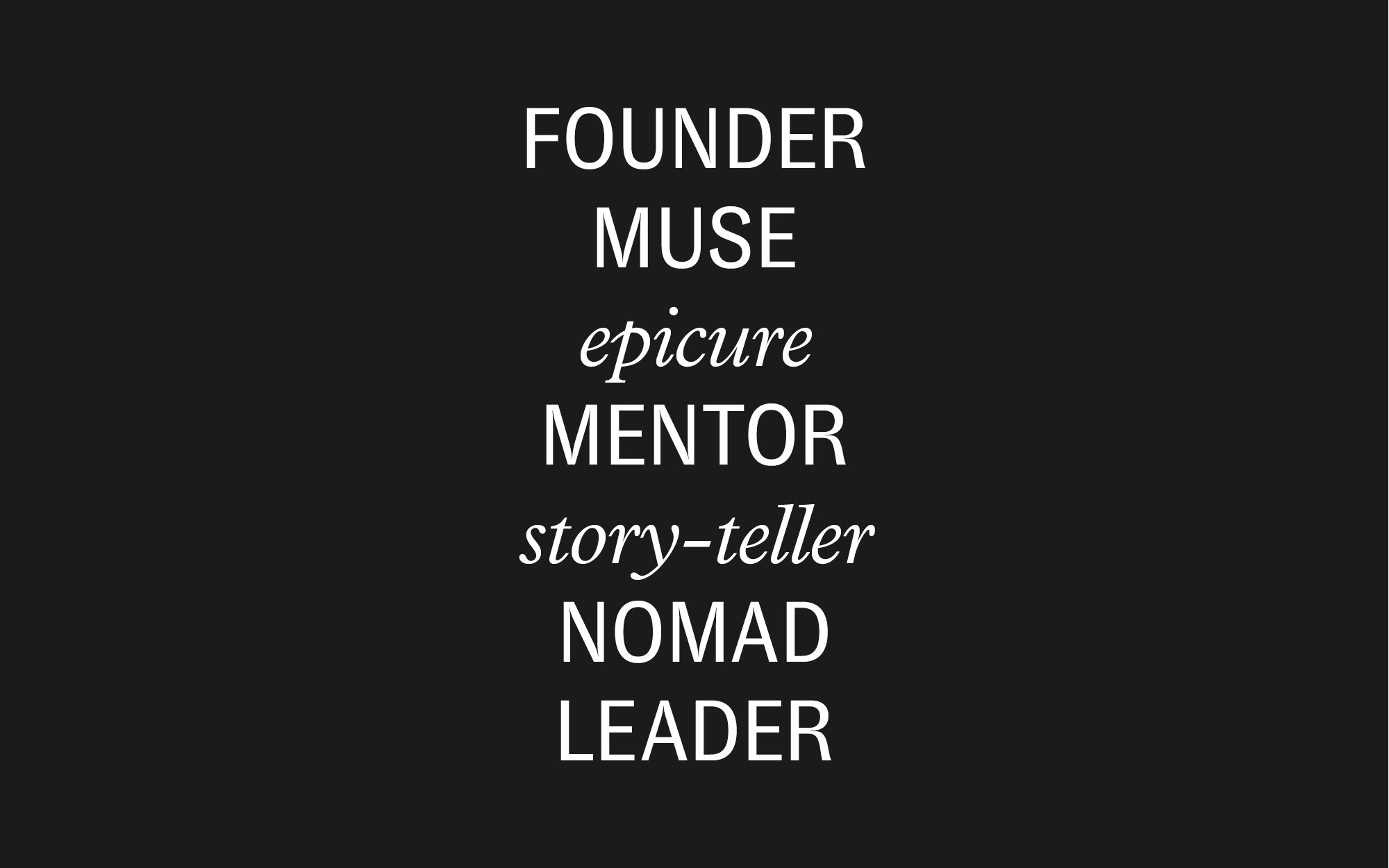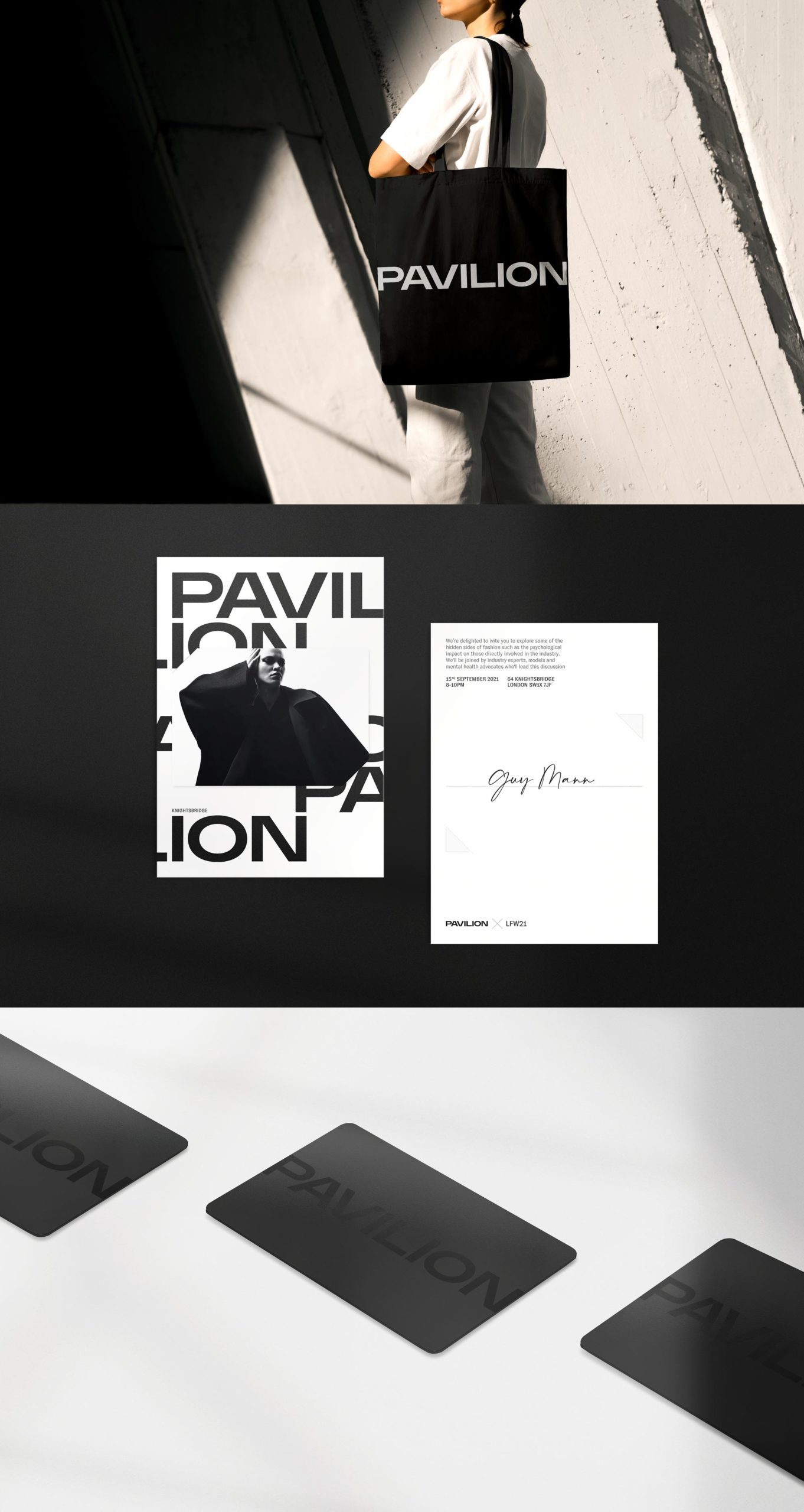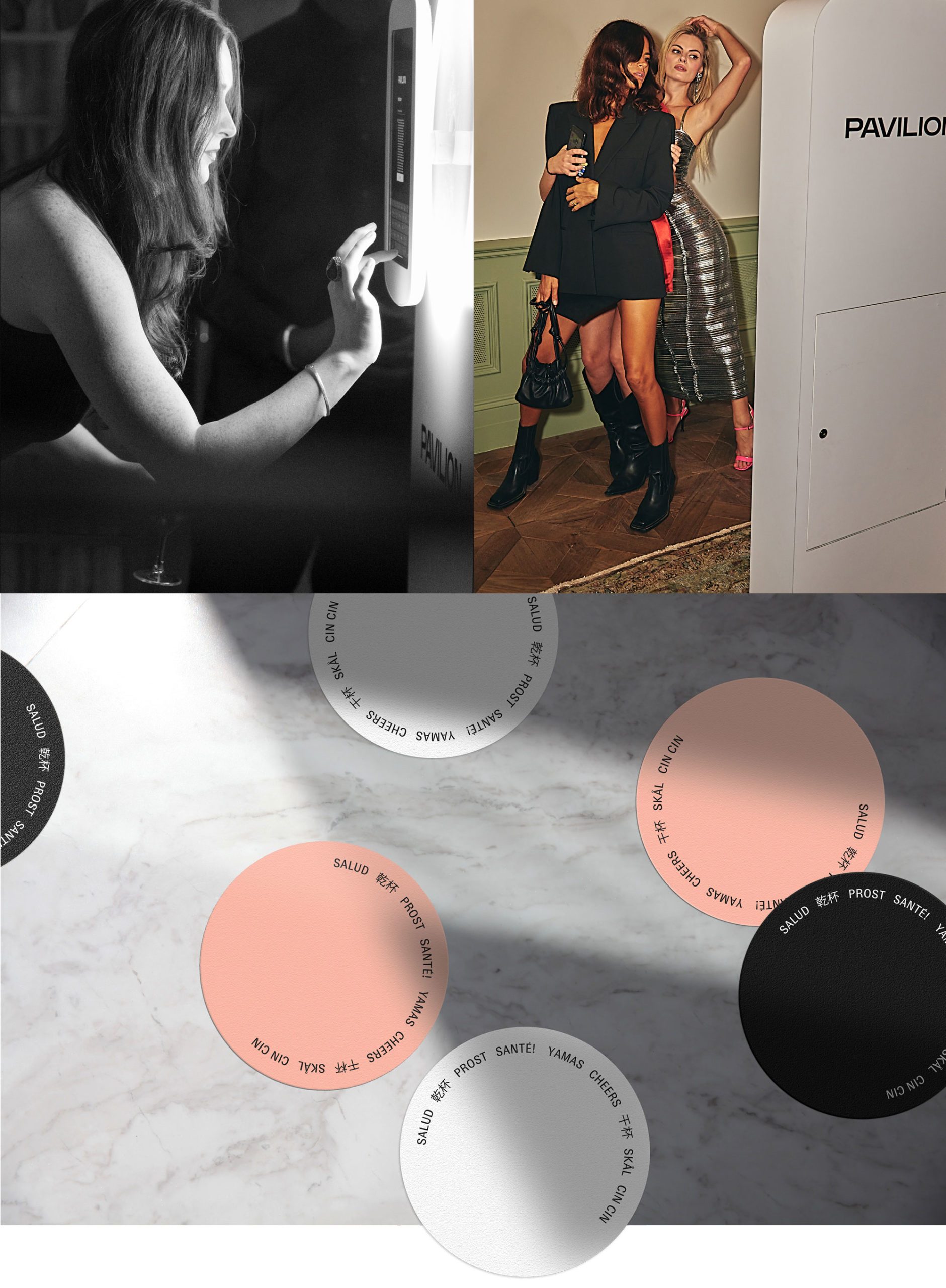 Building a brand with buildings in mind
The addition of clashing texture and patterns to the brand language was inspired by the refurbished aesthetic inside the 64 Knightsbridge, once again adding to the eclecticism of this content brand. Property photography was carefully selected to showcase the scale and grandeur of Pavilion's three iconic locations, whilst paying close attention to the details found in these luxury spaces.
"I knew I wanted Roberto's strategic and creative input on this project - he and his team elevated the Pavilion brand to meet our business aspirations beautifully." Jon Hunt, Founder
64 Knightsbridge officially reopened with a bang in September, at the same time successfully relaunching the Pavilion brand across all locations and online too. With a new app in the works and a successful PR campaign underway, membership is in profit and all offices in Knightsbridge are sold.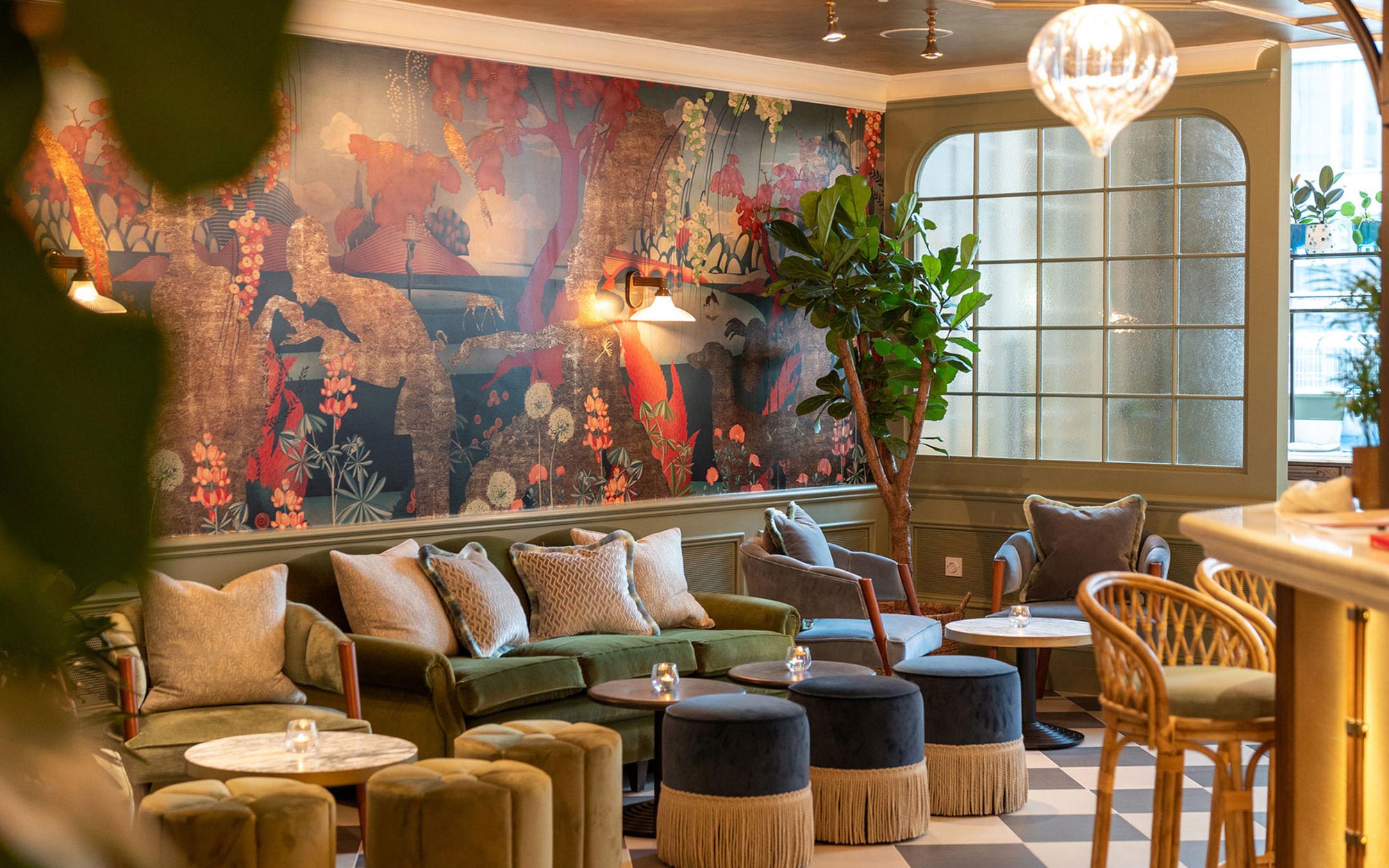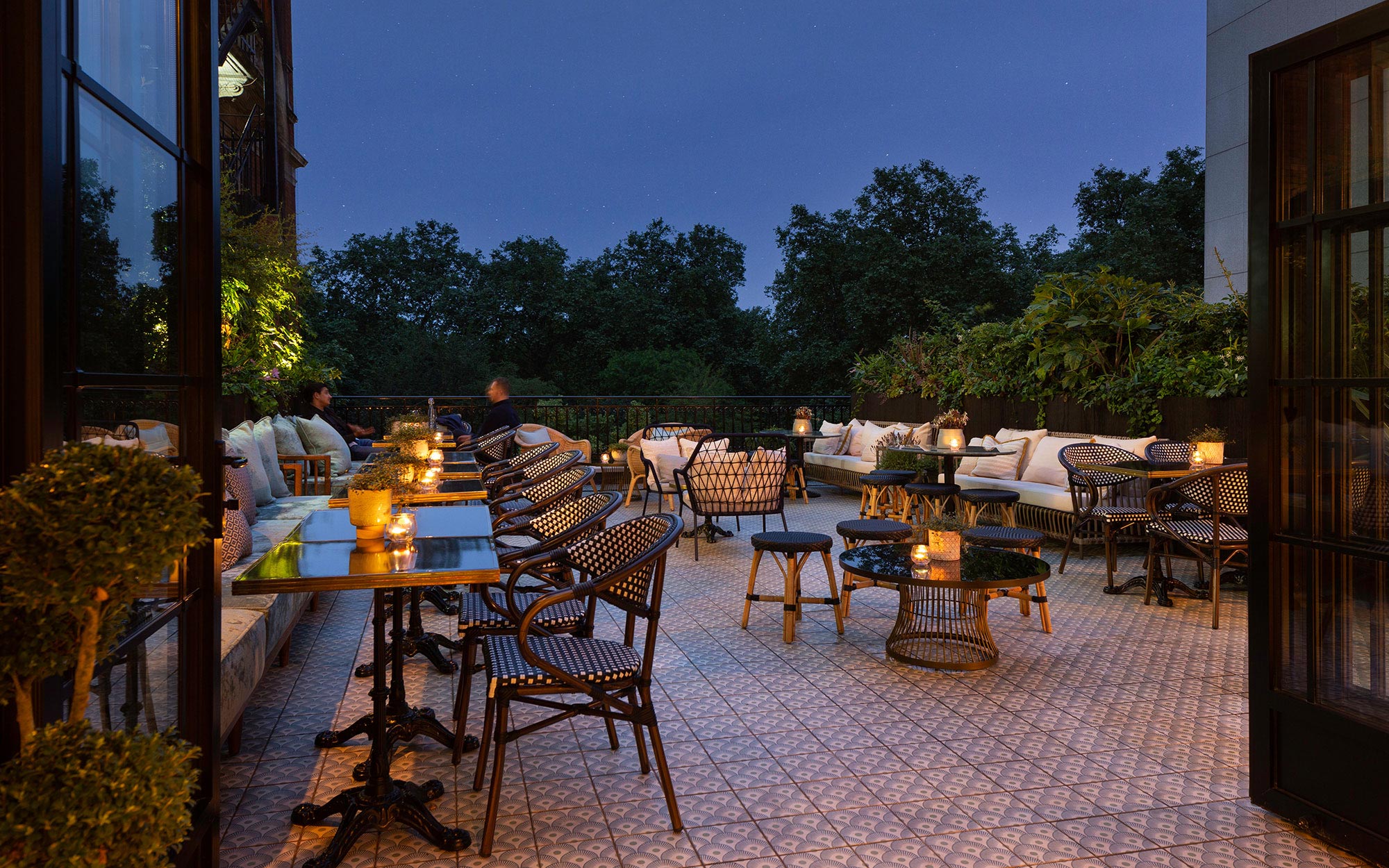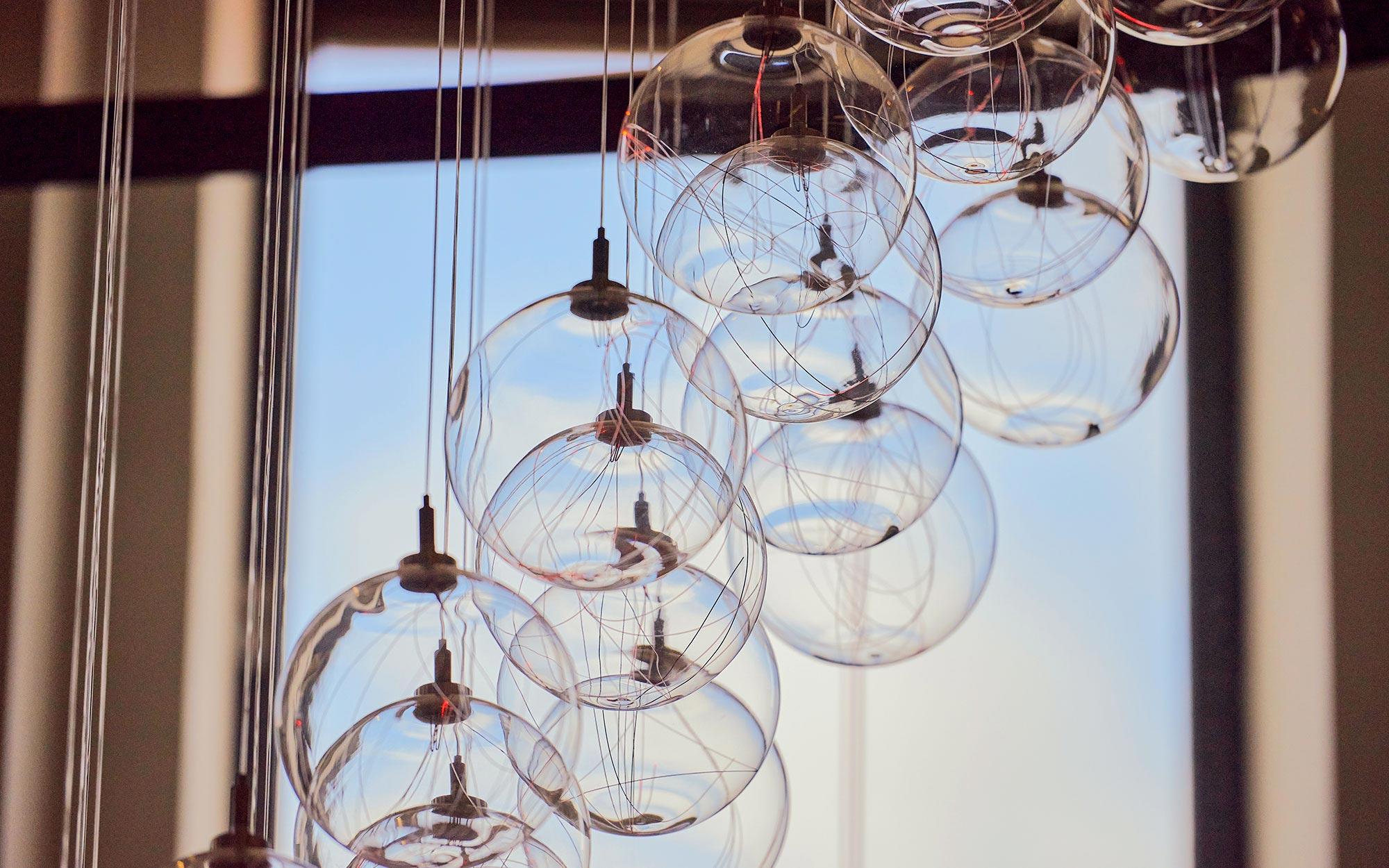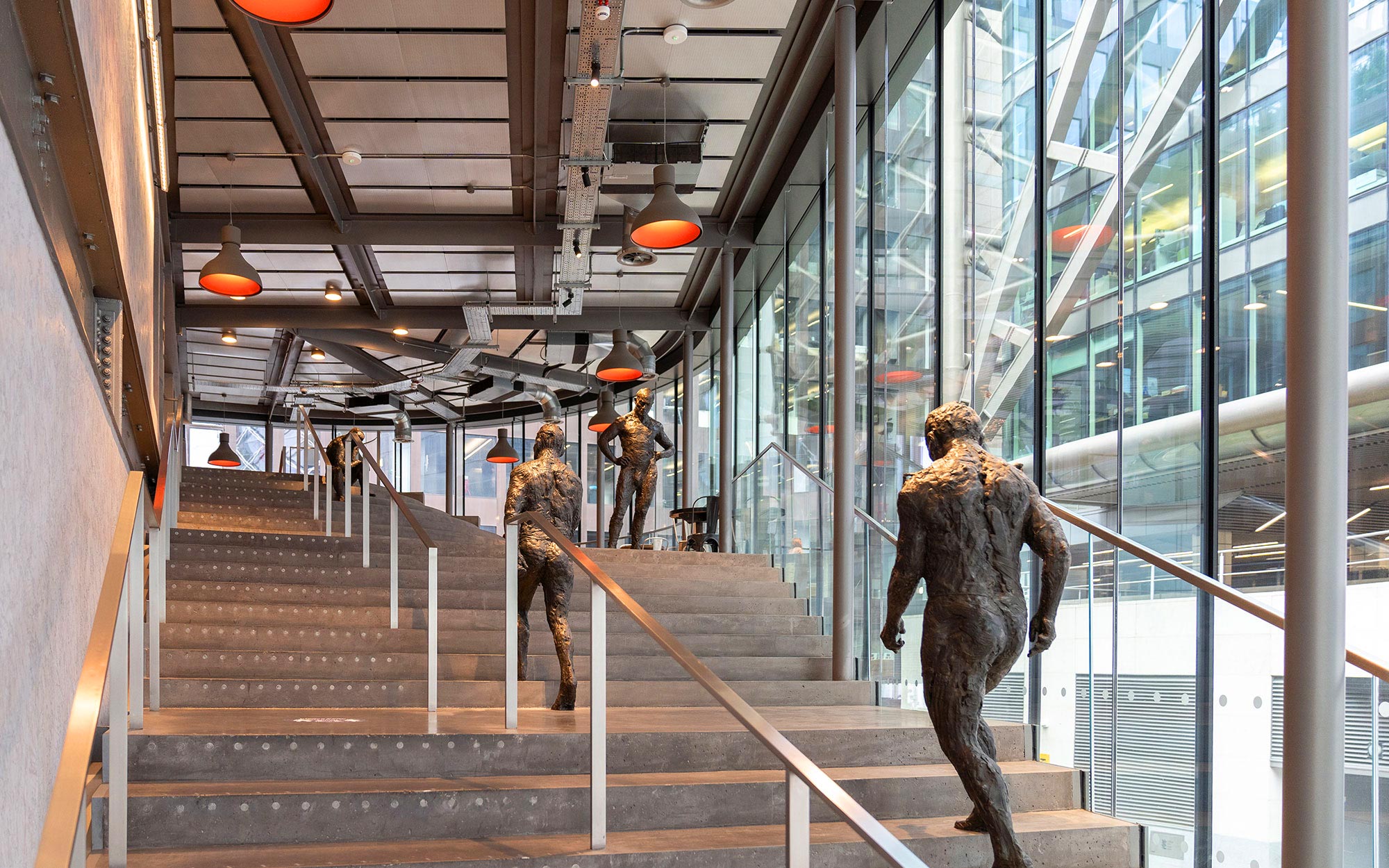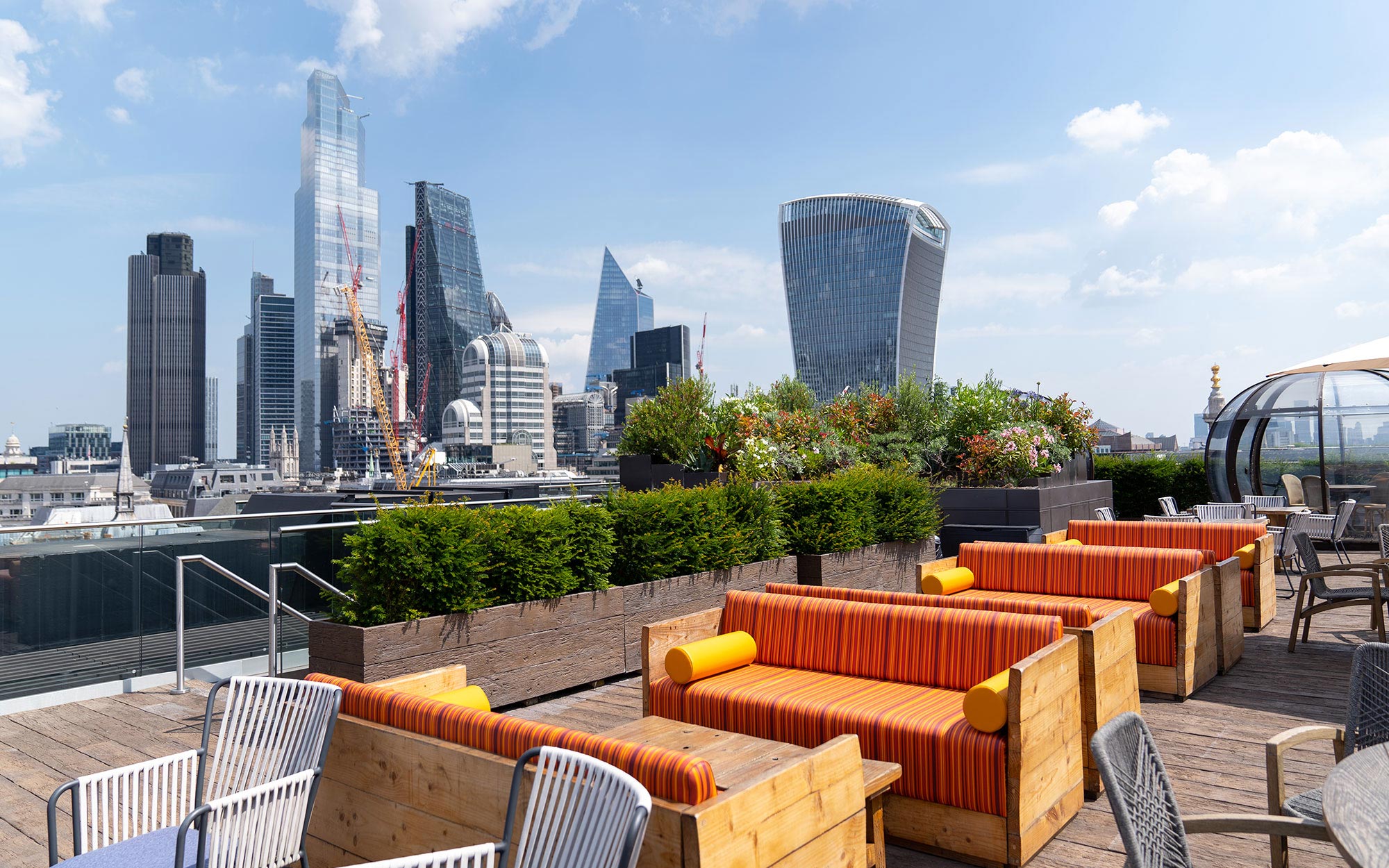 Related projects you might be interested in
Get in touch to discuss your next project