PPL PRS
Joint venture
Unified front
Bringing two music licensing giants together under one unified brand
Challenge
Hundreds of thousands of UK businesses use music every day – to create atmosphere, entertain customers, motivate staff, manifest their brands, and more. And that powerful music is created by talented people; so every business using their creations needs a licence to use it. Actually, until very recently, they needed two licences. And herein lay our challenge. PPL (Phonographic Performance Ltd) and PRS for Music (Performing Rights Society) had separately licensed UK businesses for decades, and in 2016 they announced a joint venture to bring their licensing arms together and simplify the process. Our task was to create two brands: one for their new joint venture, and one for the new licence itself. (You can see our work on the licence here.)
Services
Insight
Strategy
Tone of voice
Identity
Digital
Art Direction
Production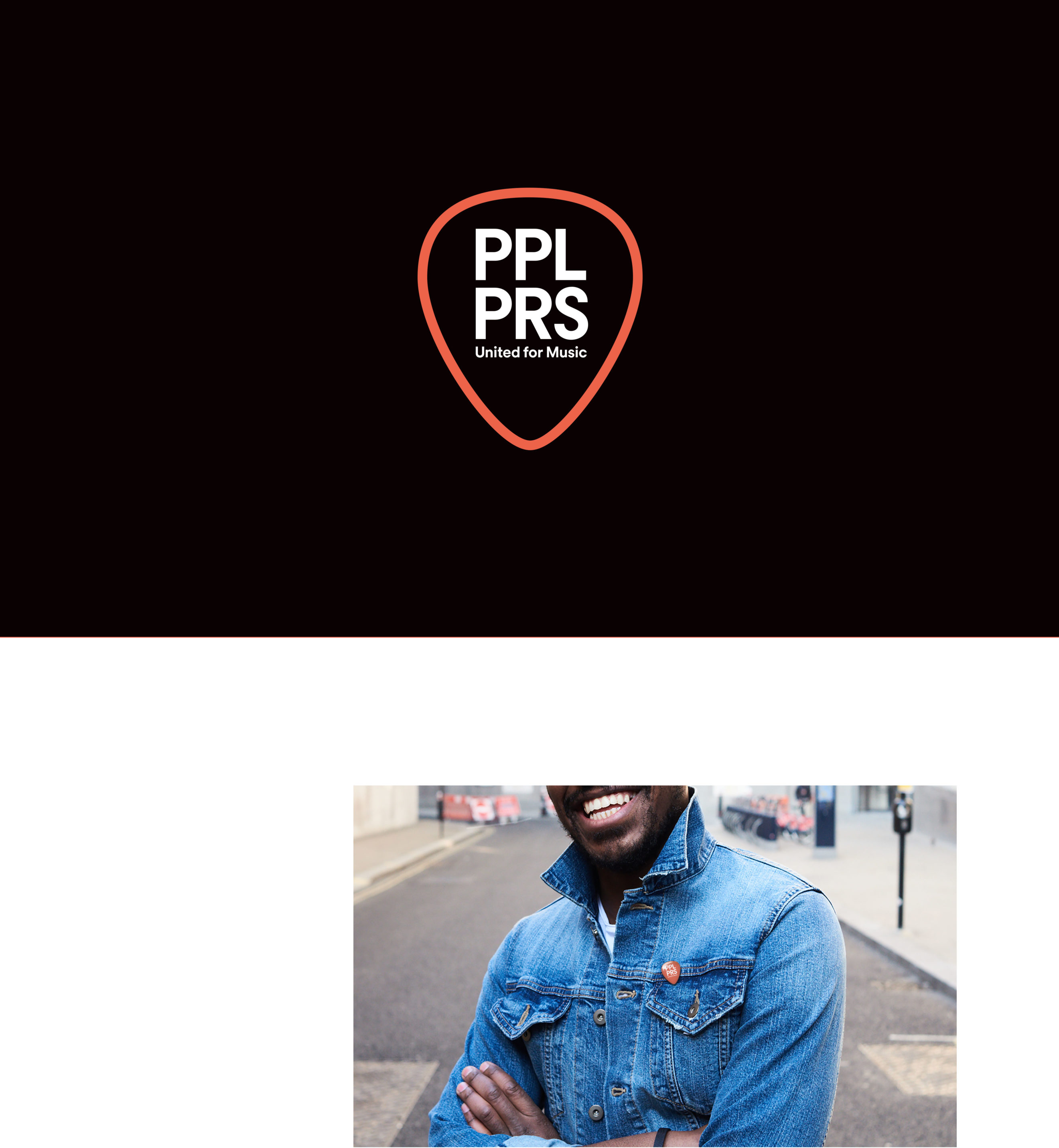 Solution
United for music.
Our proposition for PPL PRS worked on multiple levels. Functionally, it explained exactly what the two companies were setting forth to do with this joint venture. For new staff, it rallied them around a meaningful cause. To the UK business community, it explained a simplification that would streamline their licensing process. And to the music world, it set out a mantle to lead the way internationally with music licensing during a challenging time for the industry.
PPL PRS needed a brand whose origins were clear, so we deliberately designed a core identity that paid dues to both parent companies. Utilising an iconic shape of music, our plectrum marque sparked the wider brand identity, playfully interacting with a simple brand language reflective of sound waves.

Result
PPL PRS has completely embraced the brand strategy, using it to lead recruitment of new staff, and to inform the design of the company's new Leicester HQ.
BEAR worked closely with PPL PRS over the last year to bring the brand to life across all communication channels, particularly on the website and customer documentation. Licensing launched in early 2018, and we look forward to continuing our work with PPL PRS as they grow and grow. Moreover, we've got our teeth into brand development projects for both PPL and ​PRS for Music​, too - watch this space!
From the moment we met them in the pitch, we knew our team at BEAR 'got us', and their enthusiasm for the project shone through. Since then, we've enjoyed a collaborative creative relationship and we're thrilled with the results.

Paul Clements,
Commercial Director, PRS for Music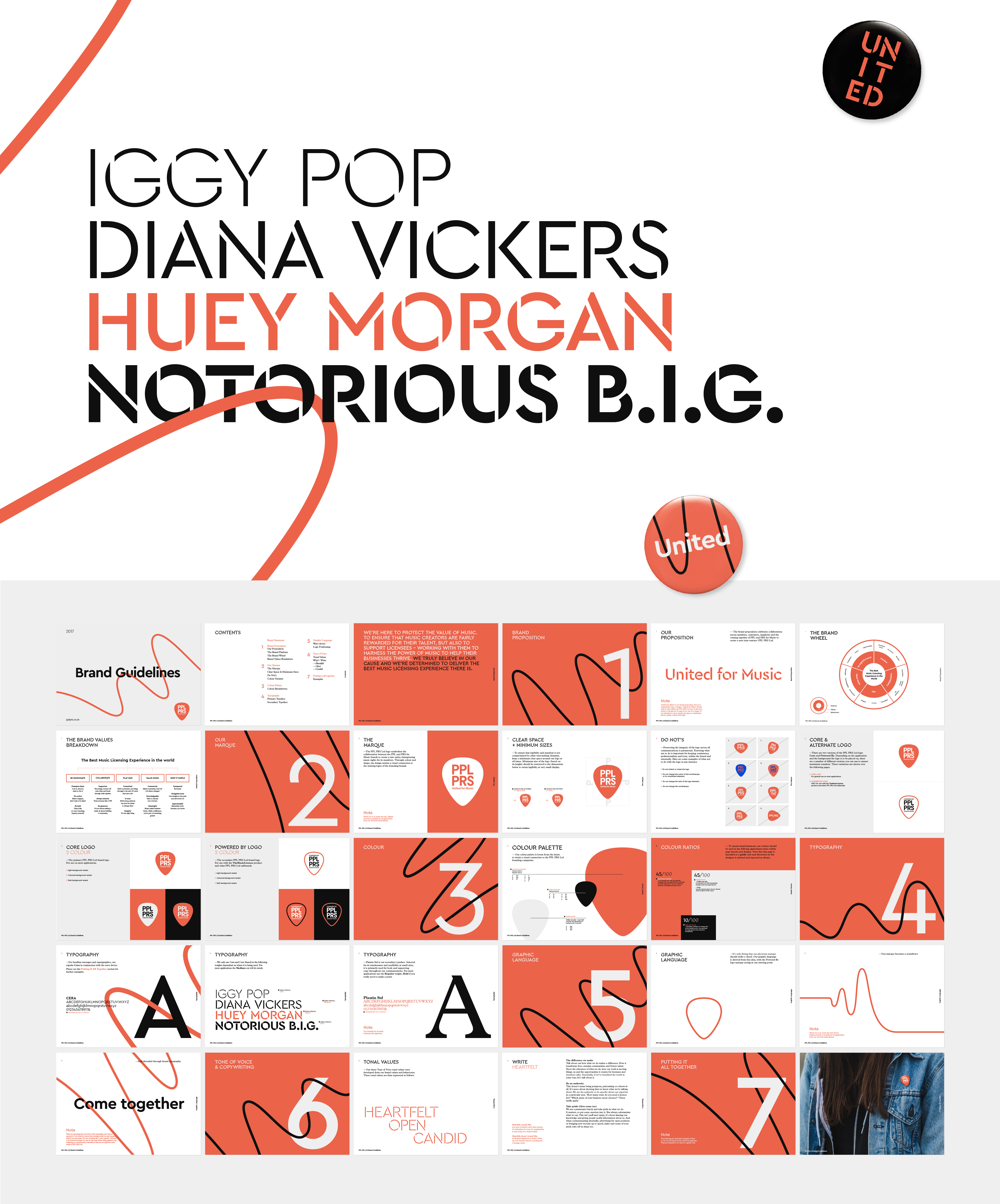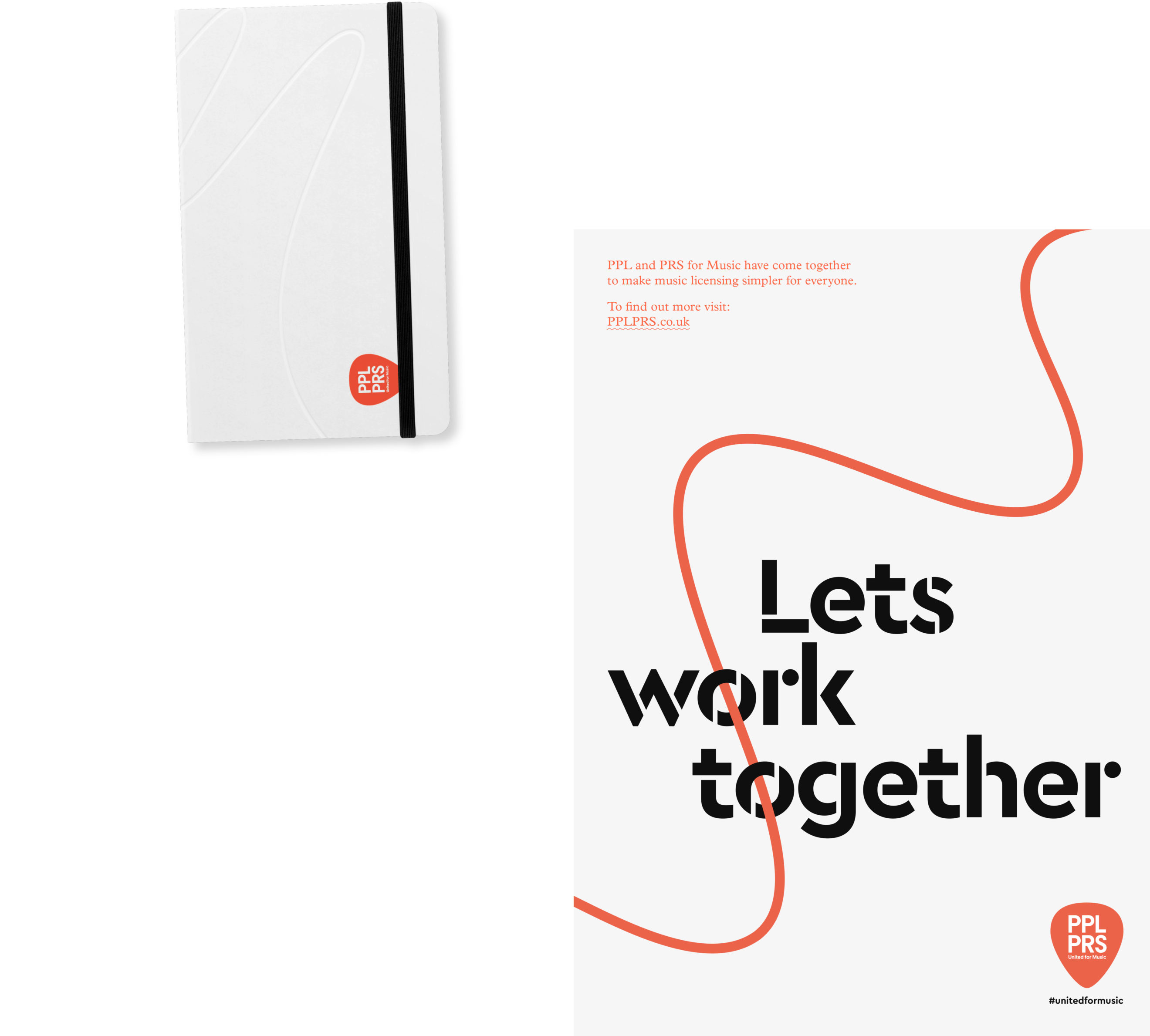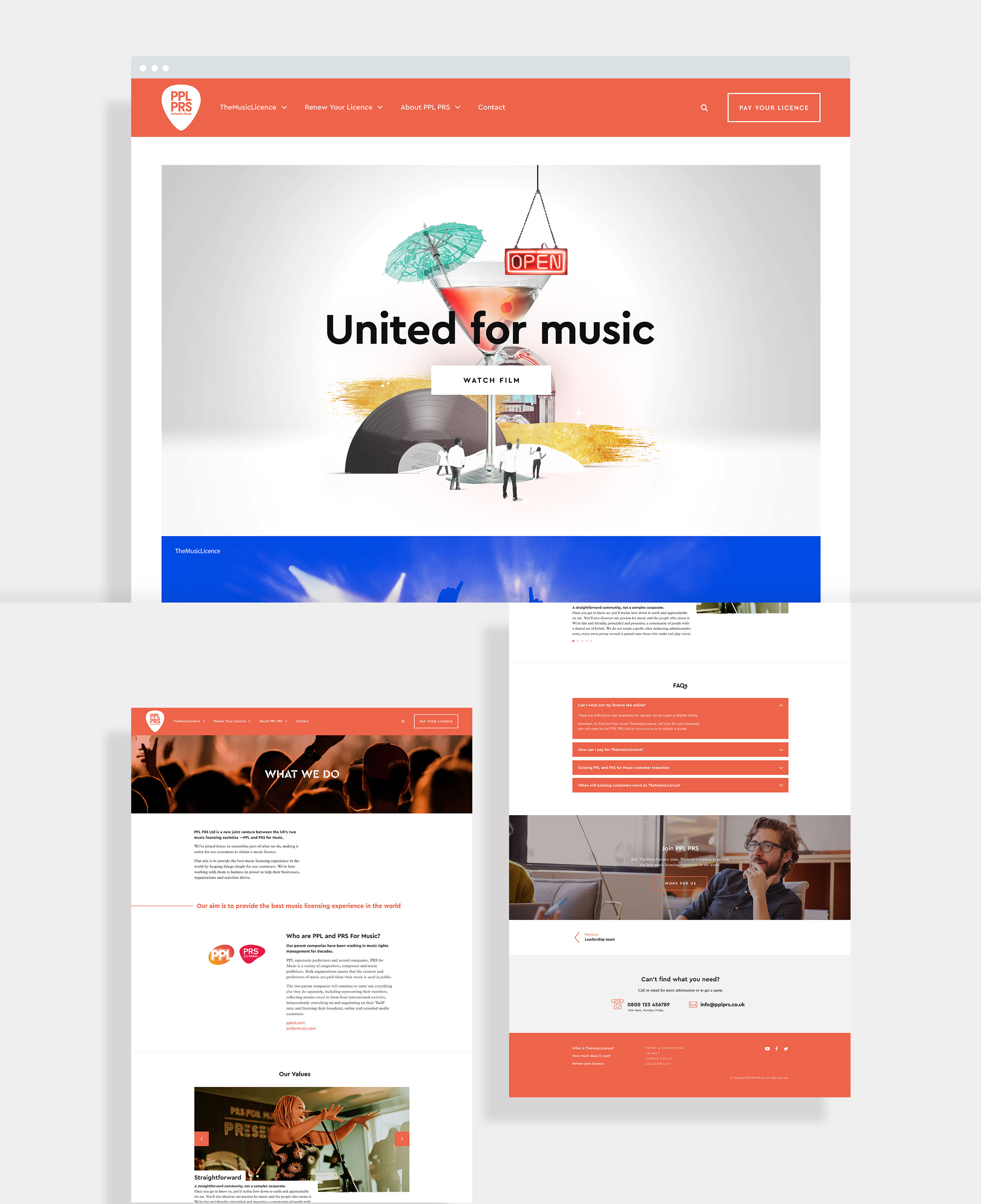 Related projects you might be interested in
Get in touch to discuss your next project