Nominet
Internet suppliers
Innovators of change
A total overhaul for the UK's internet guardians, fit for the international tech stage.
Challenge
Nominet are the unsung hero of the UK's internet – the tech giant behind our .uk registry (the 5th largest registry in the world), they've pioneered Britain's web development for decades and kept us all safe and secure. But times are changing, and Nominet are expanding to innovate new international solutions for businesses and individuals online. We were tasked with undertaking a full rebrand for Nominet, to represent this new business direction and launch the company to a wider market.
Services
Insight
Strategy
Tone of voice
Identity
Art Direction
Digital
Integrated Marketing

Solution
We make waves.
Technological innovation and progress don't happen overnight, and they're never finished. Like ripples, one small change causes another, and knock-on effects bring bigger and better changes. As a not-for-profit, Nominet's curiosity and creativity is channelled to create solutions for the greater good. The ambition to deliver meaningful change led us to a proposition that firmly positioned Nominet as bold new history makers. Game changers. Industry leaders.
The new brand is modern, dynamic and bold. A world away from their previous corporate style, we created a brave colour palette and playful application of the logo's waves to allow the brand to flex for different audiences or products. The core identity remains anchored, responsible and grown-up, reflective of the company's heritage and its mission to deliver public benefit.
We undertook a rigorous redesign of nominet.uk, bringing it up to date with a fully responsive and immersive site. Working directly with Nominet's developers, we ensured that the new site not only worked for the business – celebrating its new products and services, as well as the new mission and vision – but for its existing and new users, who rely on the site to manage their domains, disputes and to discover new technology from Nominet.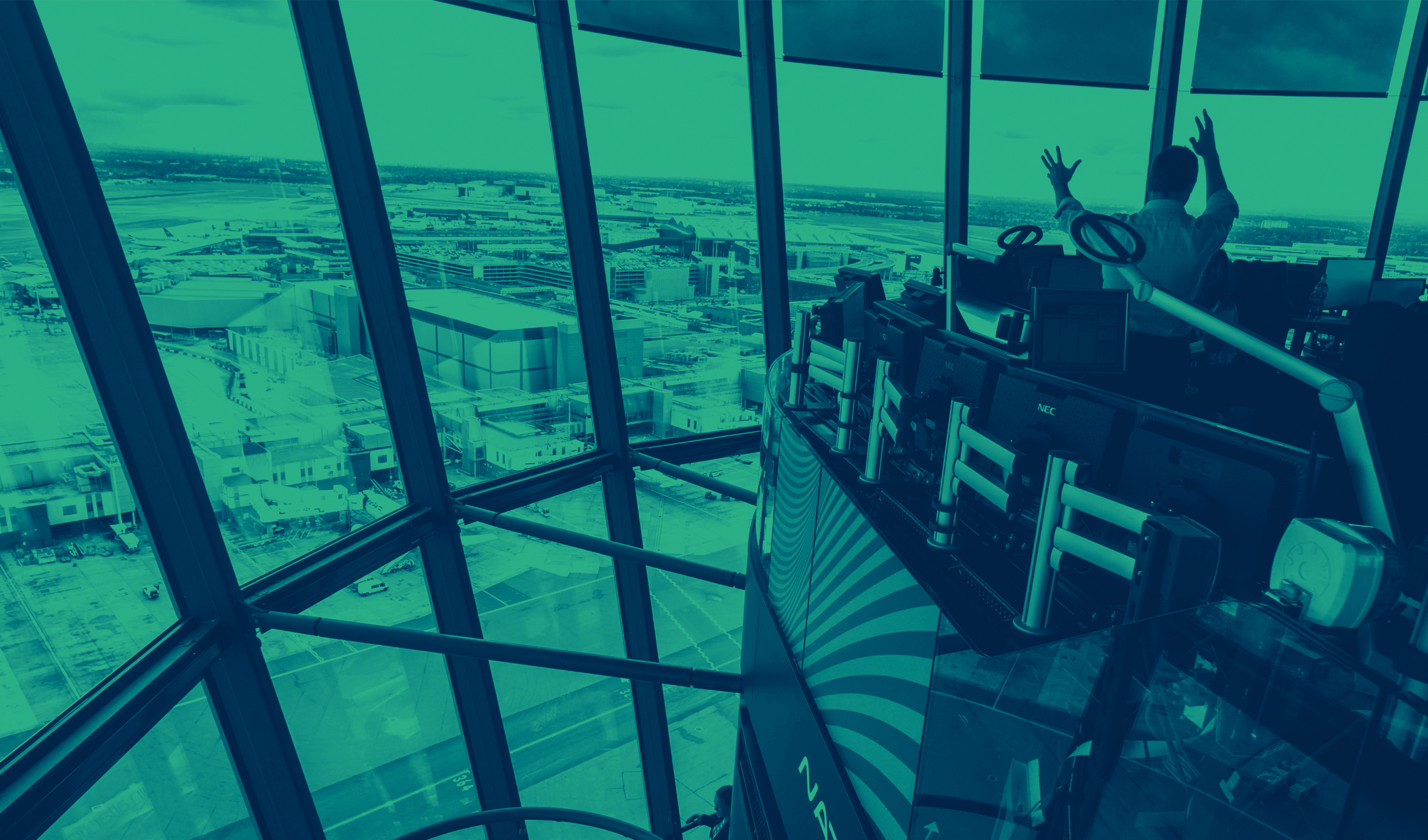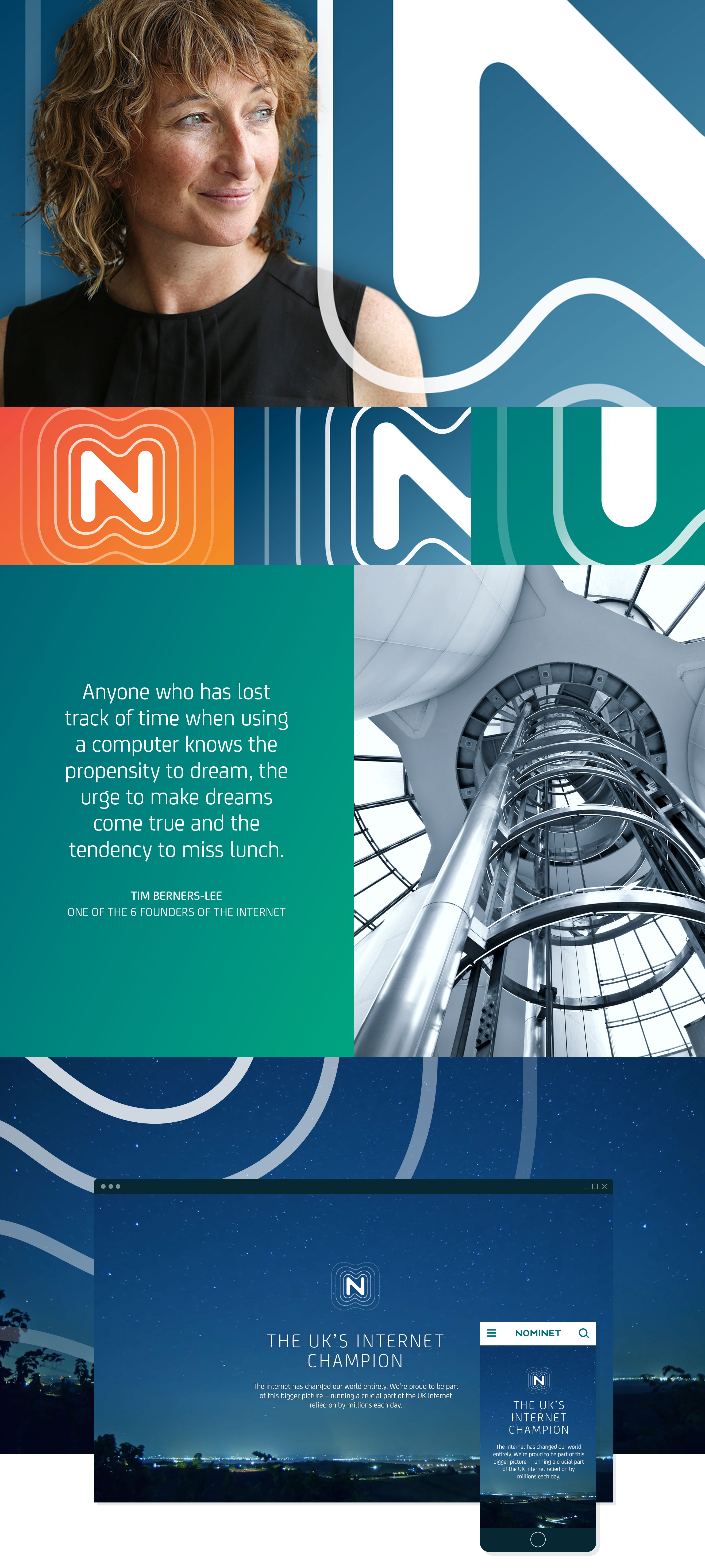 Results
We also devised a naming convention for the new products Nominet create, in which products are named after renowned inventors, scientists and philosophers. The first in this new line, turing by Nominet, has launched internationally to brilliant acclaim. Nominet embraced their rebrand wholeheartedly, working with us to overhaul their Oxford HQ in line with their new vision and values, and launch the new brand externally to the internet industry at the ICANN Dublin November 2015 exhibition.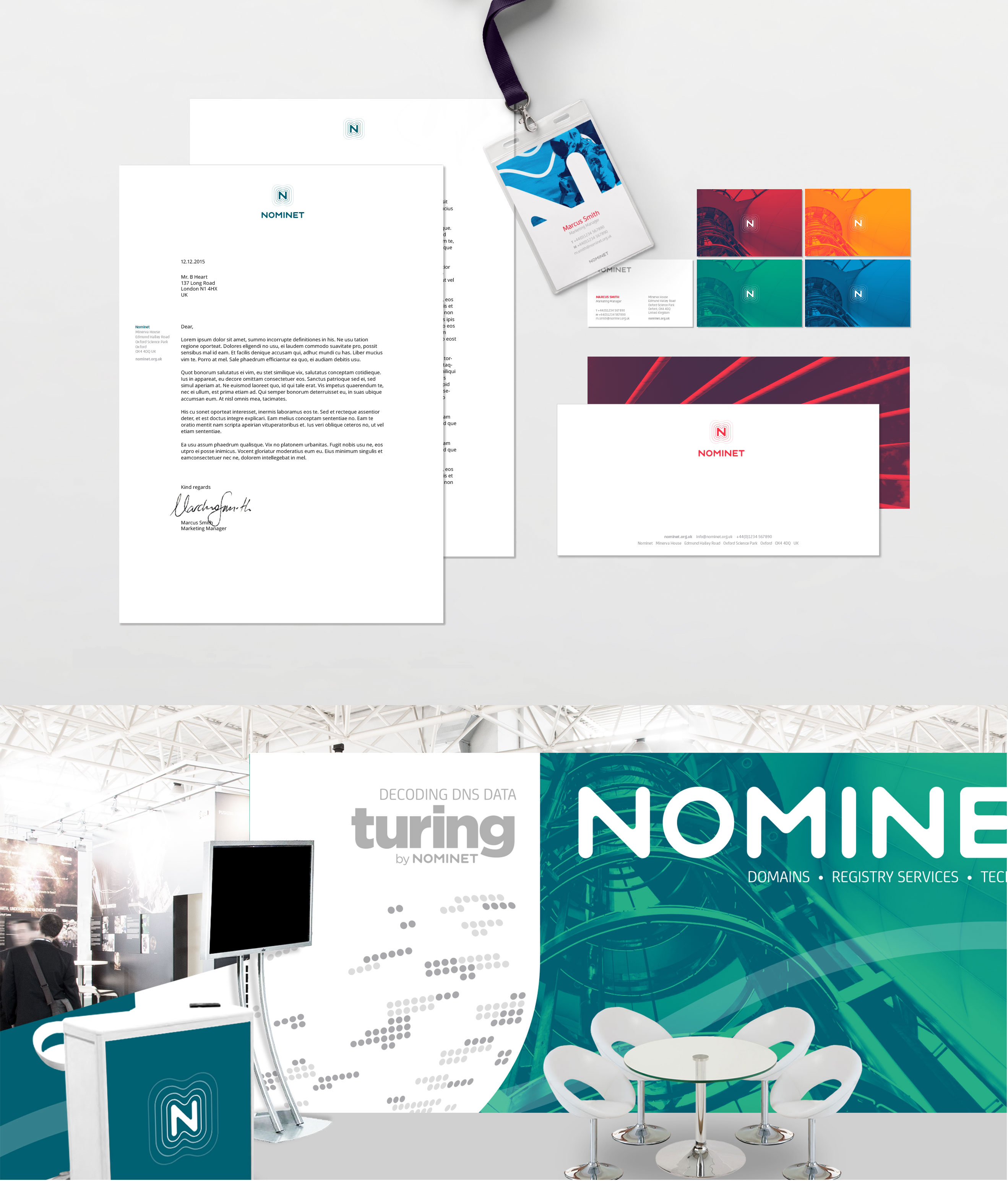 Related projects you might be interested in
Get in touch to discuss your next project