Demica
Corporate
Standout performer
A stand-out brand to drive a fintech giant forward​
Challenge
Demica is a world expert in providing working capital solutions, worth $60bn a year. Our challenge was to move the brand away from a dated and clinical identity which gave the impression of a small player, to one that befits a company of their stature. It was also important for Demica to stand out from other financial competitors.
Services
Strategy
Tone of voice
Identity
Digital
Art Direction
Solution
Working Capital - Powered by Demica
Powerful technology that drives businesses forward. Our proposition went on to inform many aspects of the rebrand, from the logo wordmark (using the 'power of' symbol as the A) to the brand photography that projects strength and status. The brand is bold, confident, and to the point; in a dry corporate world, our challenge was to ensure Demica's complicated products were presented and communicated in an accessible, engaging way. Vibrant colour, a punchy tone of voice, 3D illustrations, video content and strong imagery maximise the brand's presence on and offline.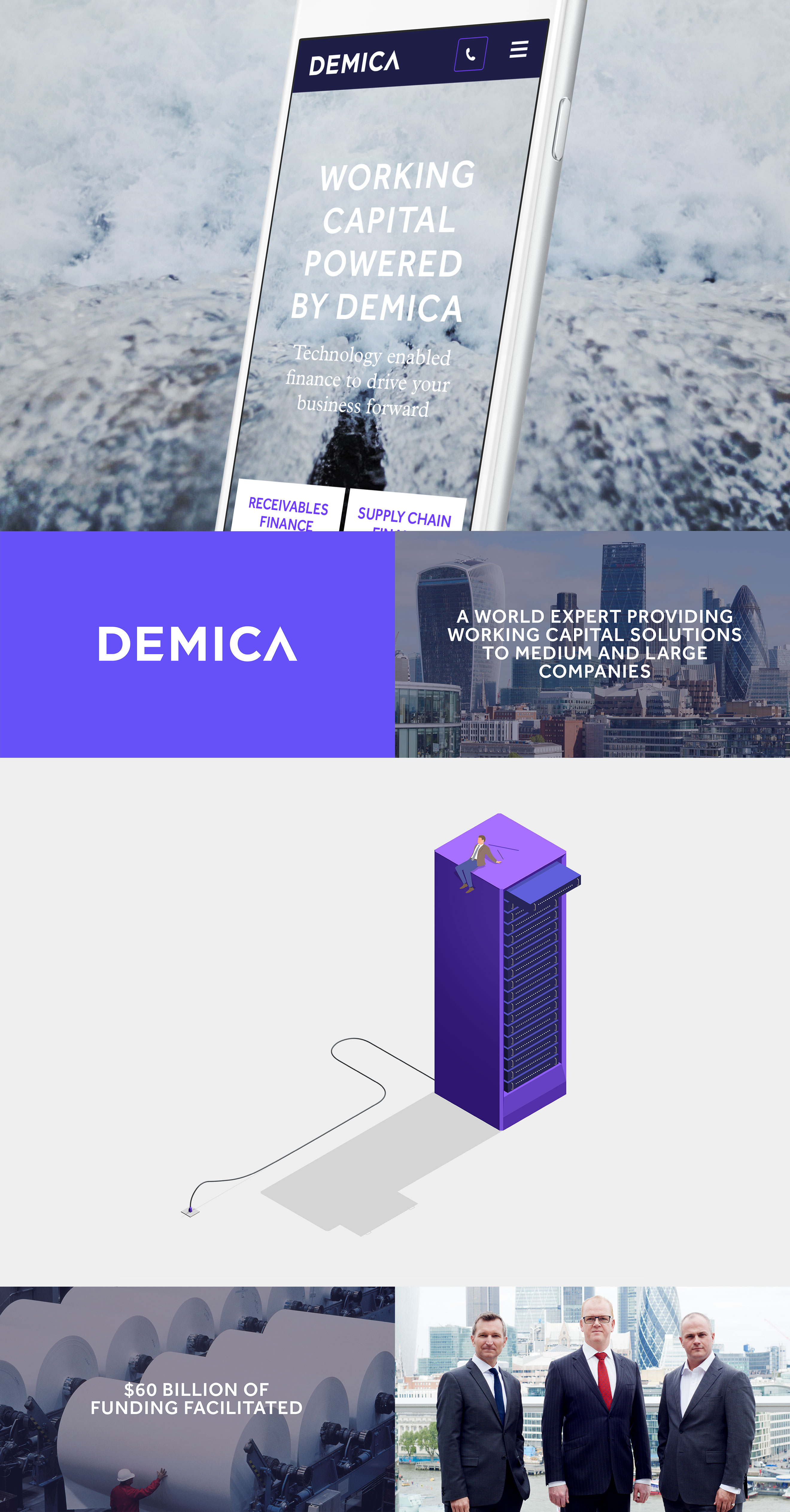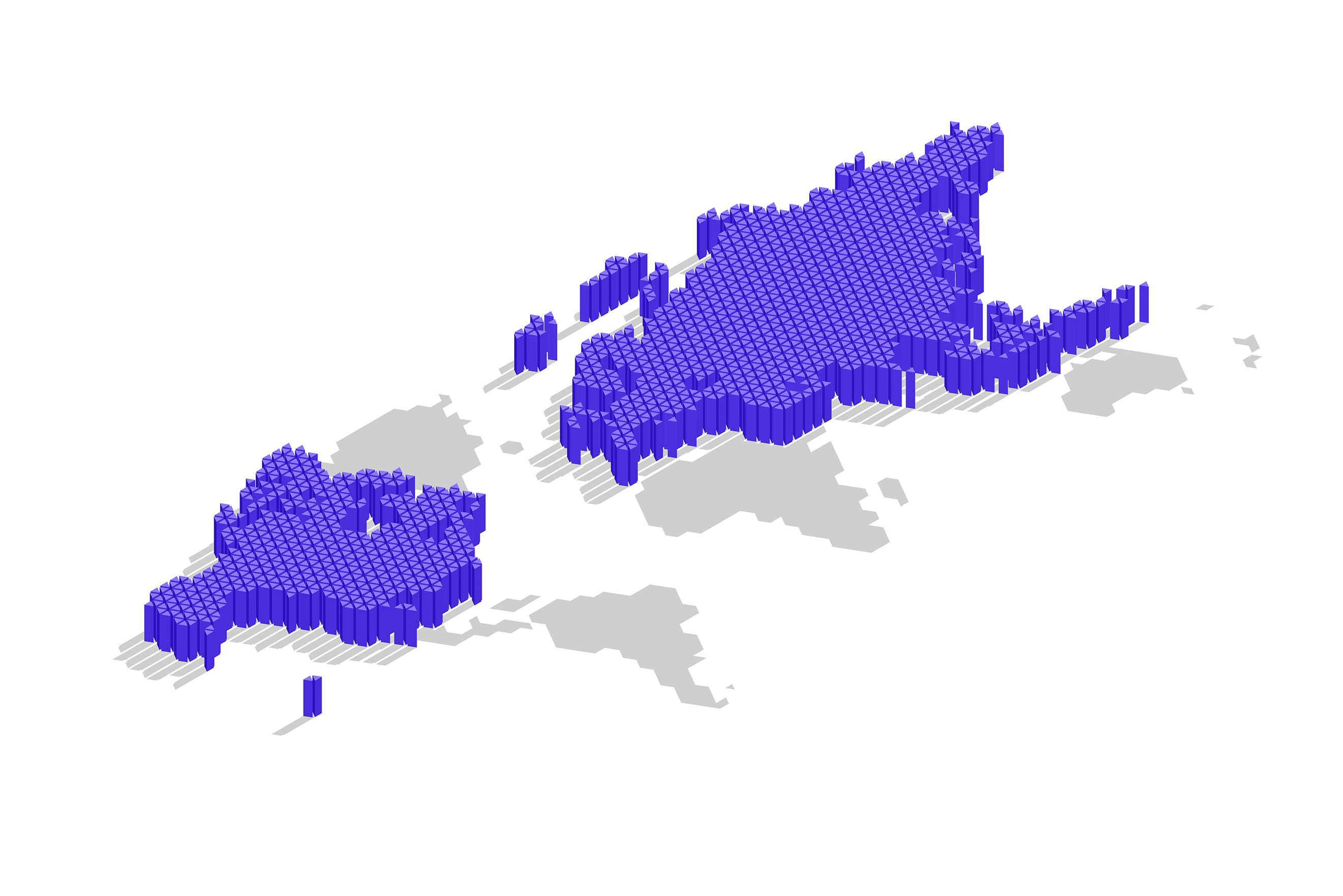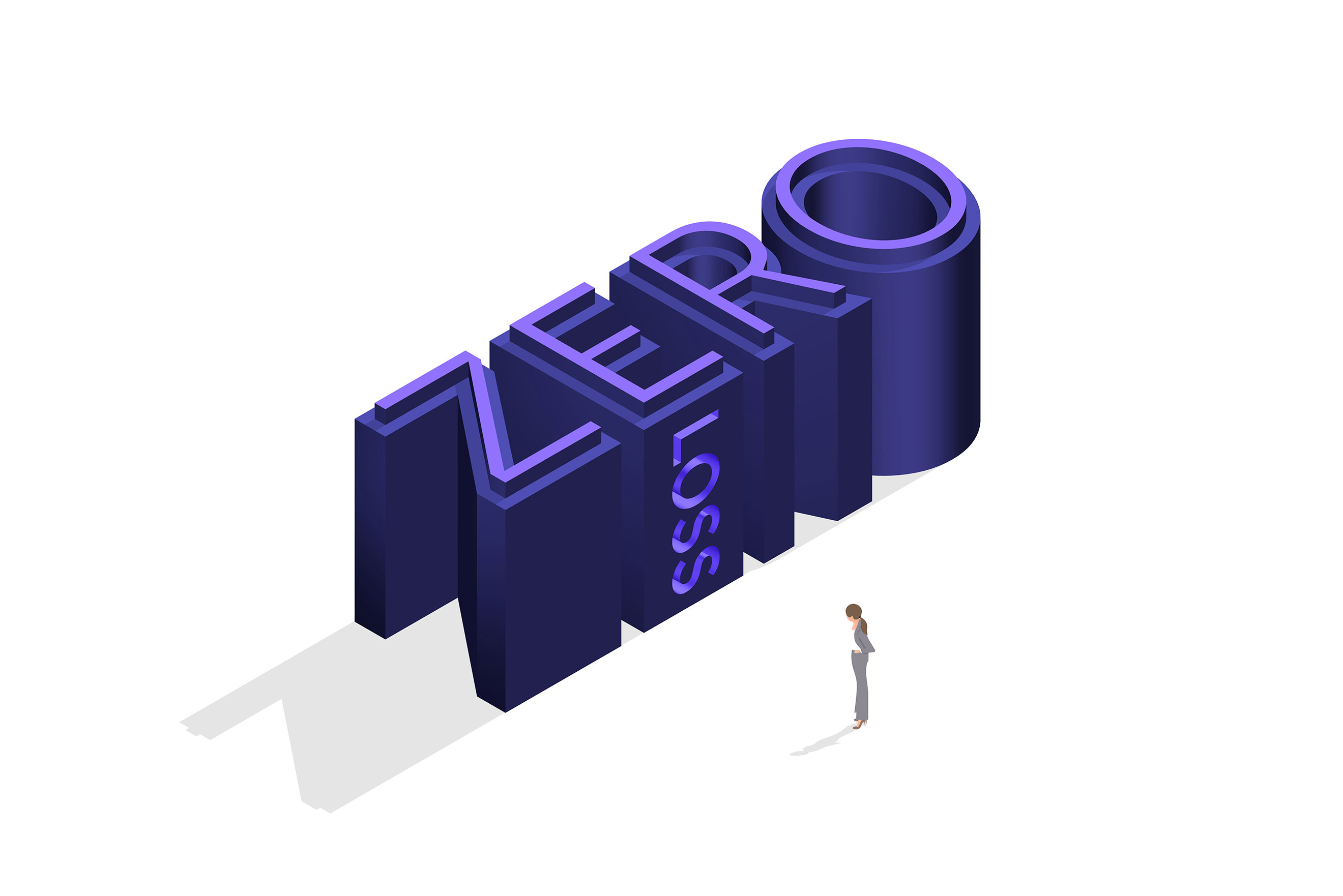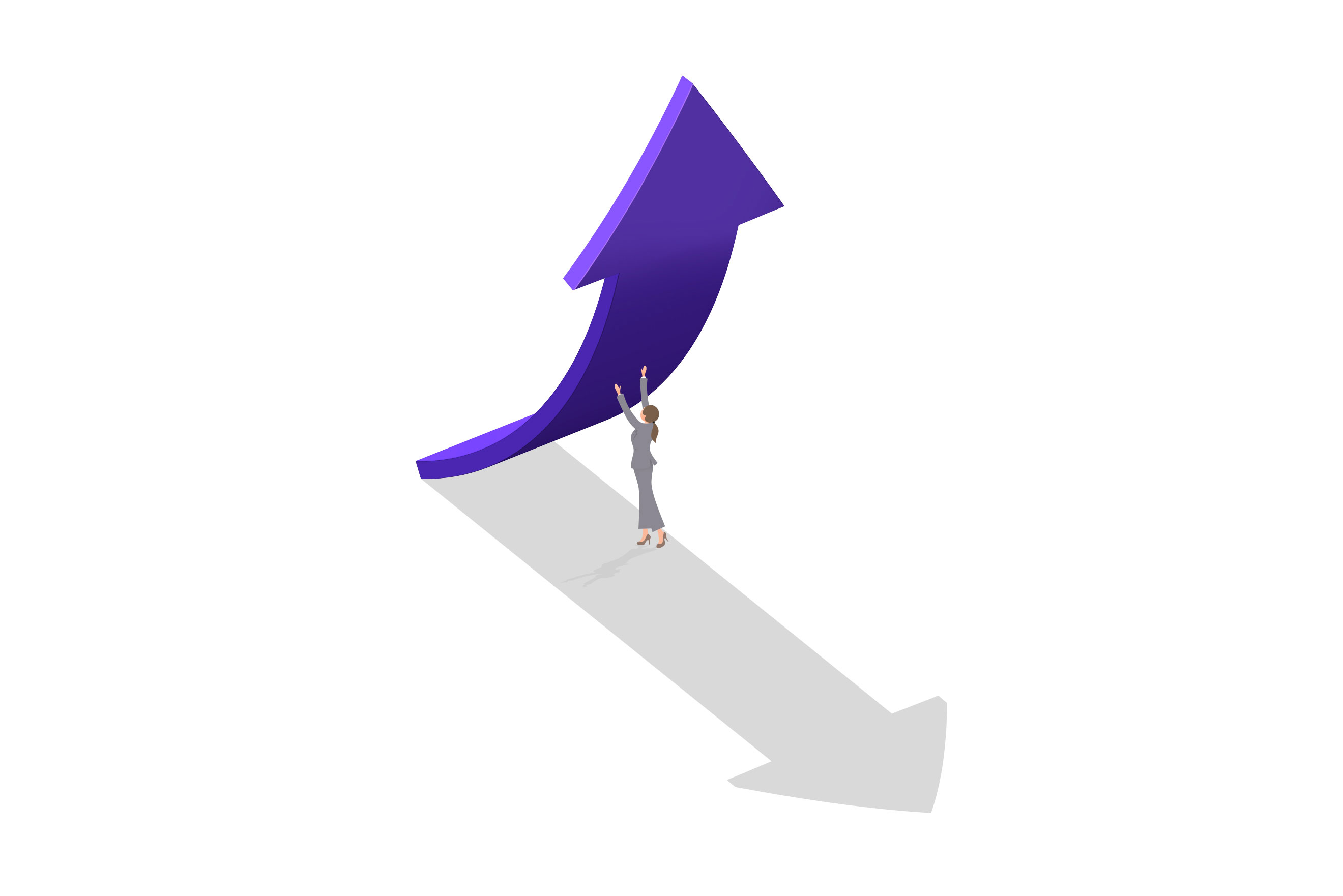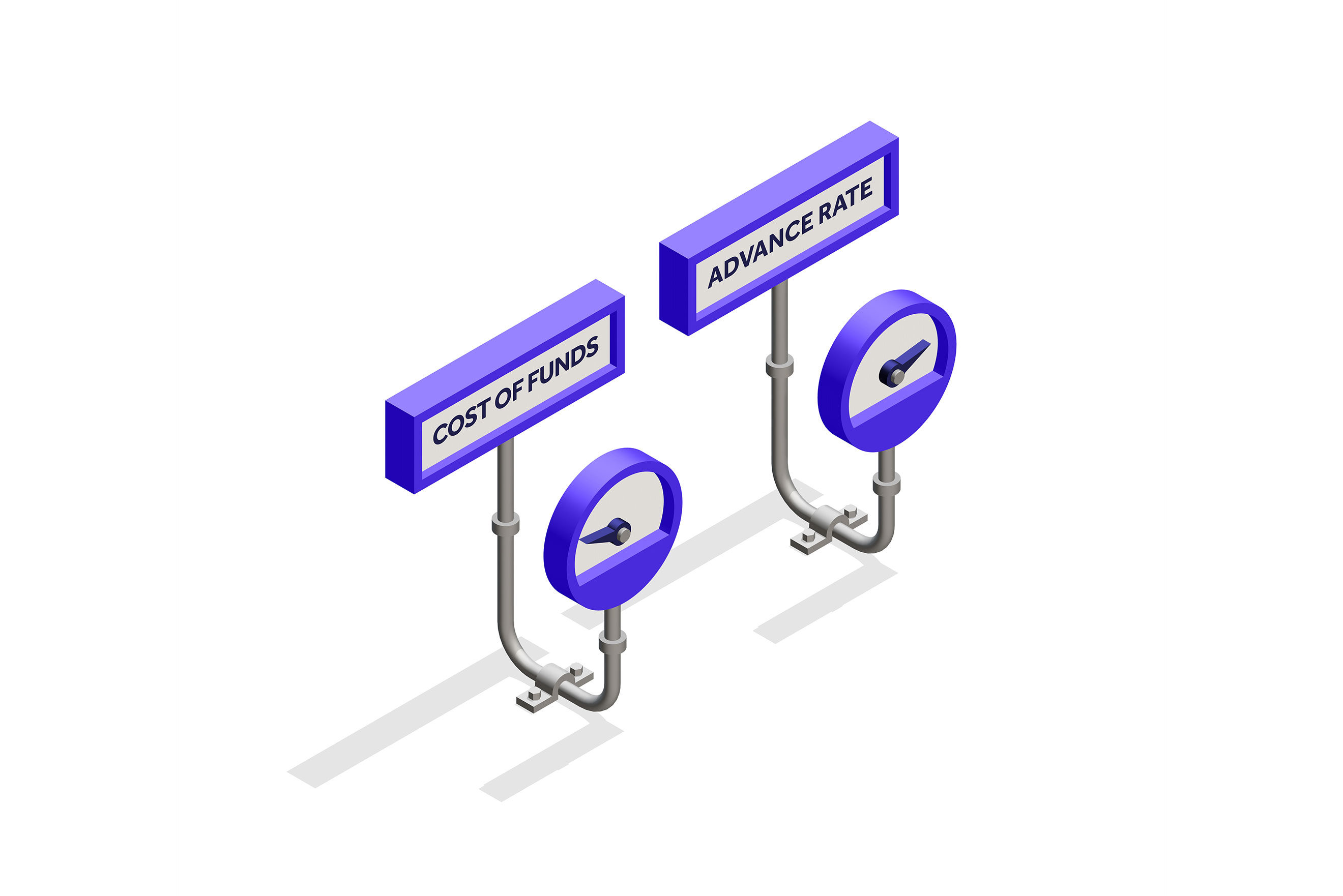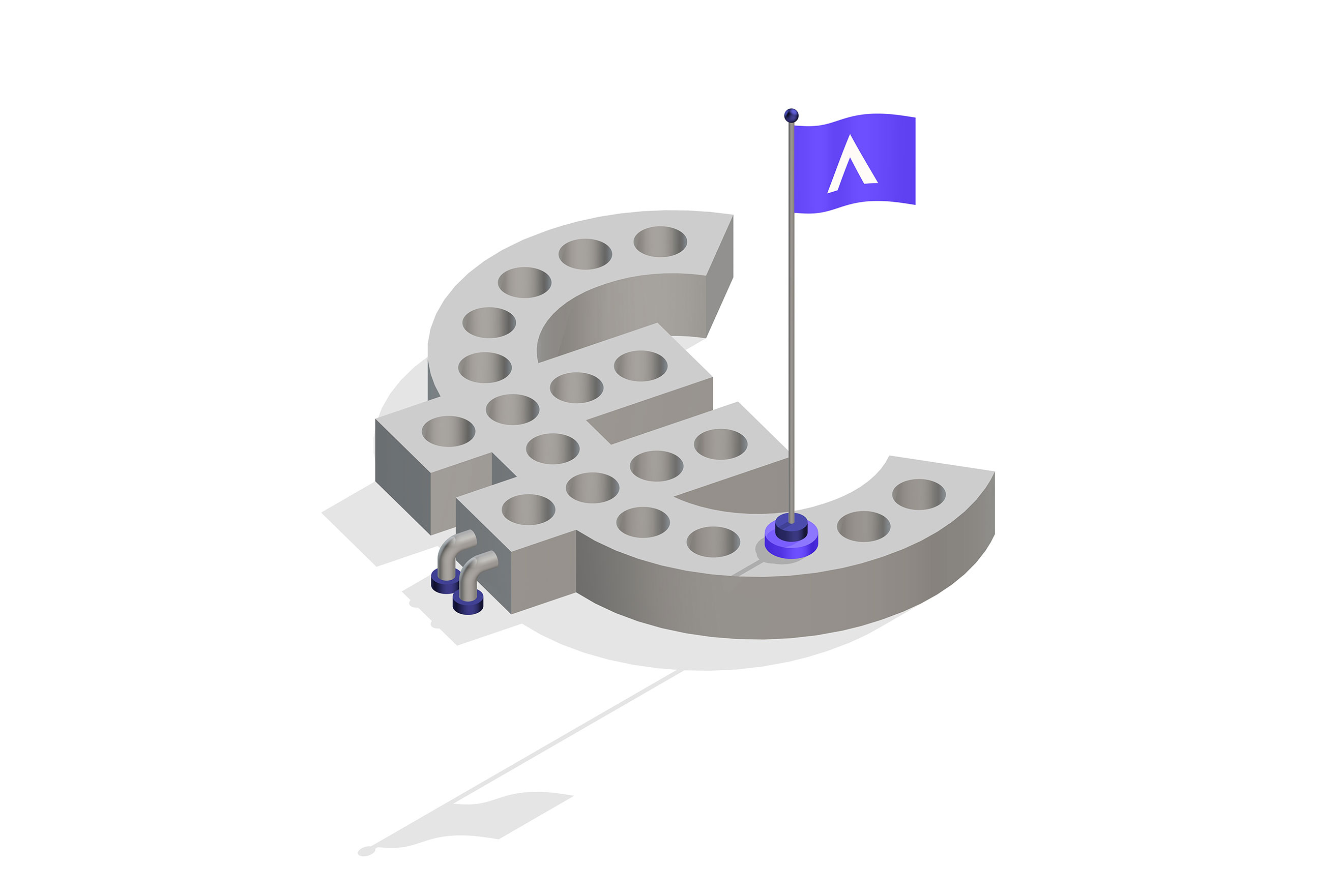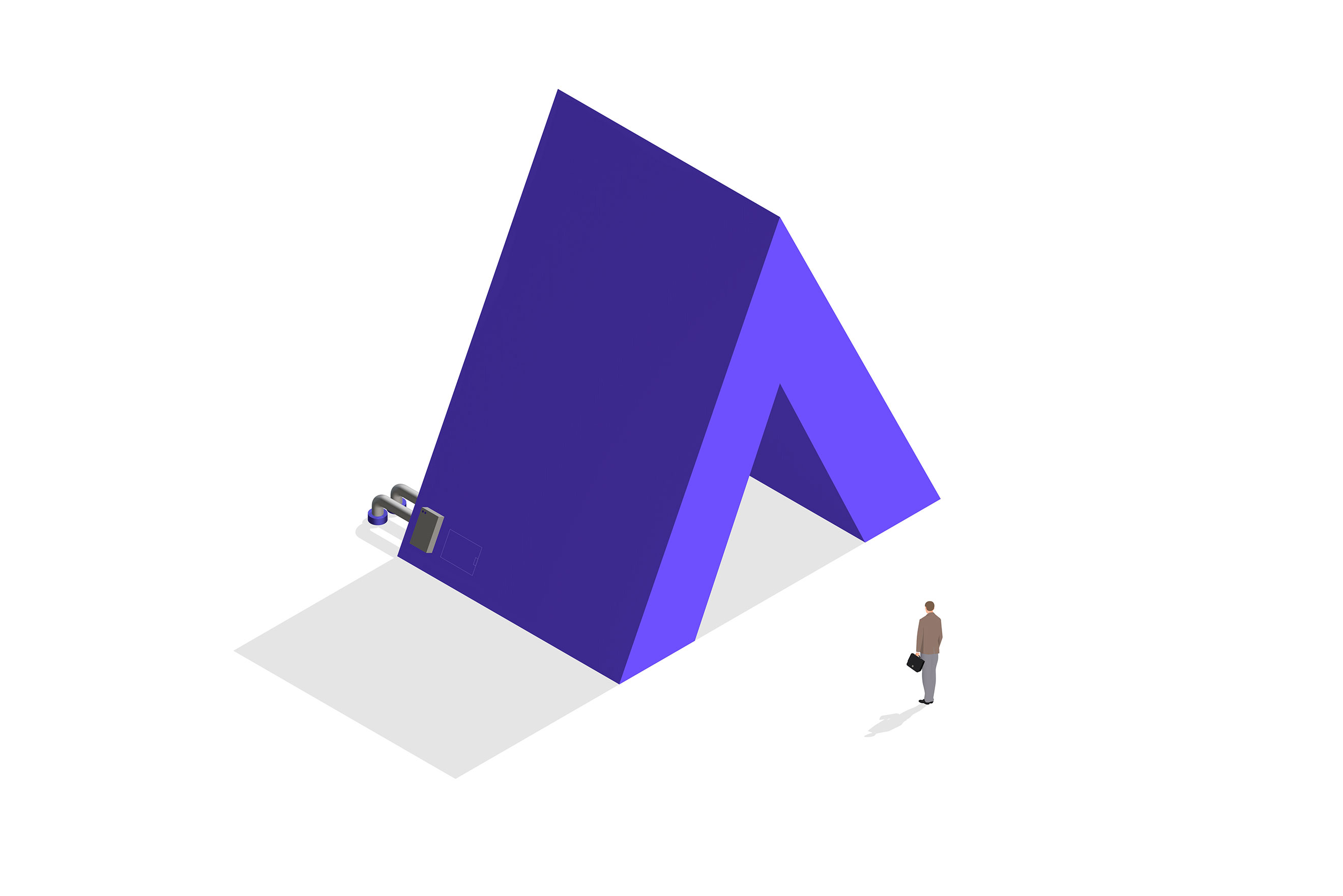 Results
​The new brand has served Demica well as they've continued to grow - in 2017 we revisited the website with the Demica team to update it for their new lead-generation targets, and to make more of their latest successes and innovations.
BEAR's talented team & experience rapidly distilled the essence of Demica and how to best position the brand & the business for the future. Their imaginative creative and thorough process then enabled us to collectively deliver, on time, a great design that met all our requirements. They stayed close through to launch to ensure the new site met their high standards. A*.

Matt Wreford,
CEO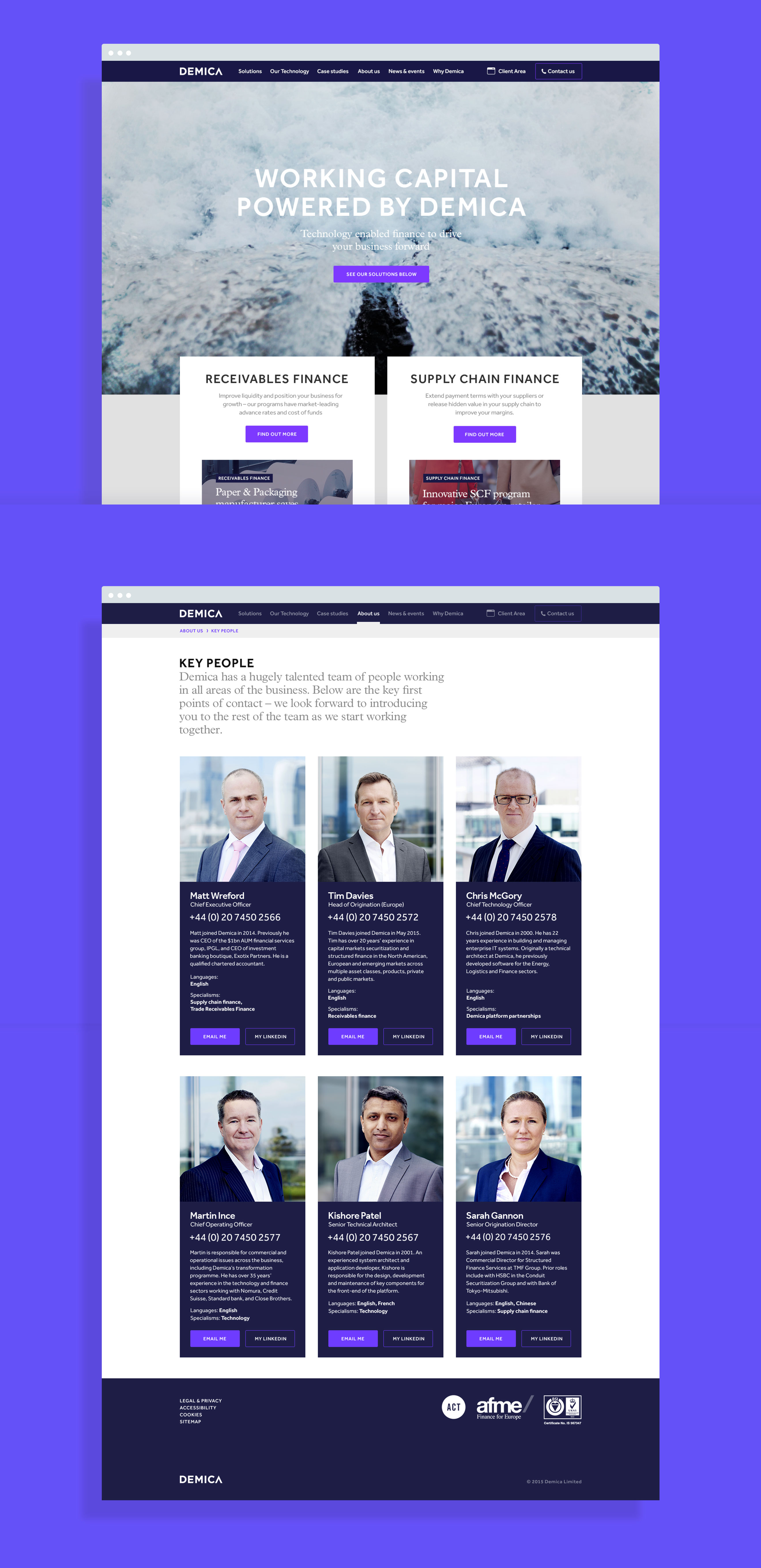 Related projects you might be interested in
Get in touch with our sales team to discuss your next project