MadeSimple
Daunting start
Business adventure
​Empowering entrepreneurs as they embark on business adventures
Challenge
Starting your own business can be a daunting experience. The MadeSimple group set out to help reduce the expense and hassle experienced by start ups and small businesses, looking instead to deliver a more streamlined experience. Company formation, virtual offices and business training are just some of the online services available to help your business start, run and grow. We were tasked with identifying a clear proposition for the group and bringing cohesion to the disparate arms of the business through brand development.
Services
Insight
Identity
Art Direction
Integrated Marketing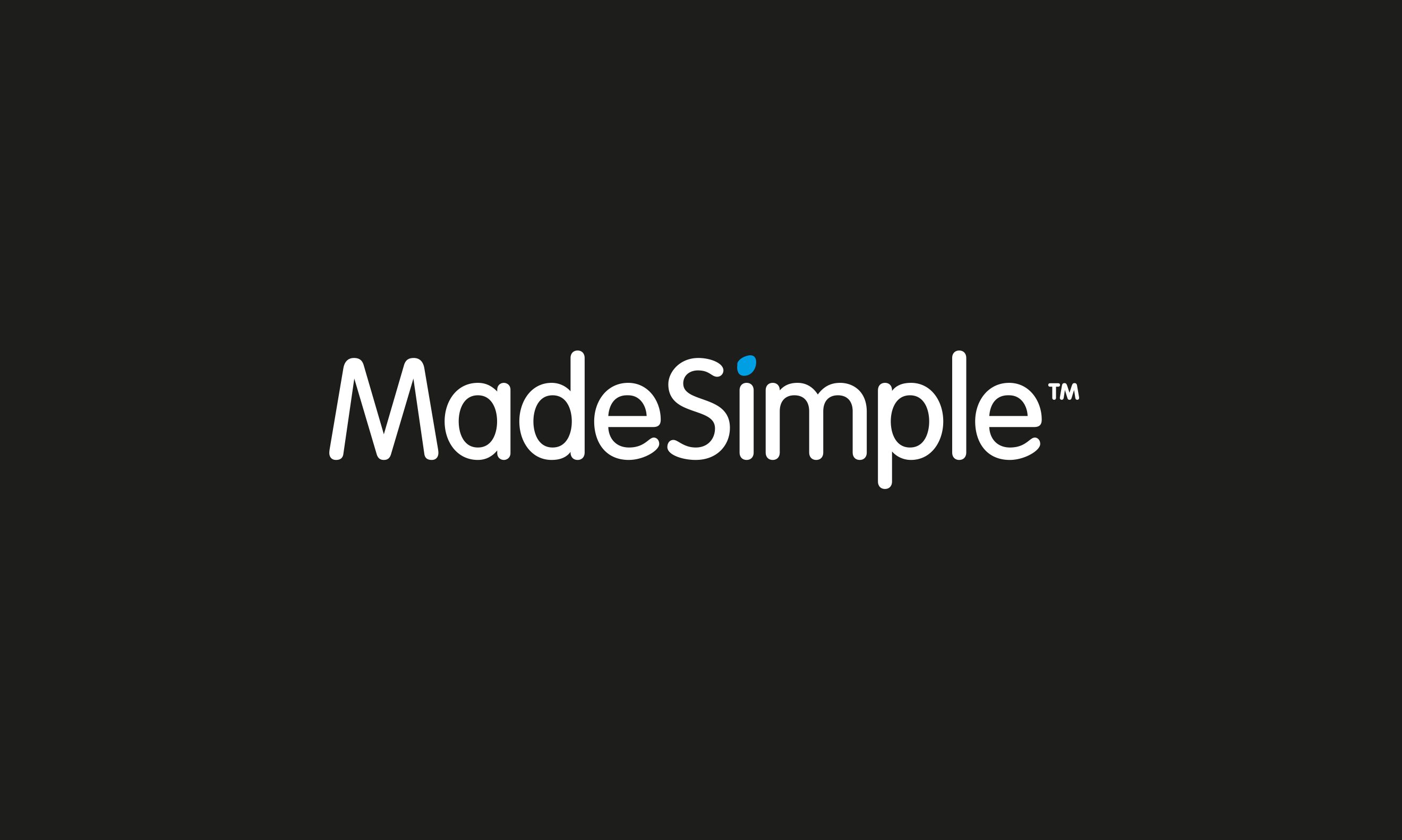 Solution
​Your business essentials, MadeSimple
If you are going on a business adventure, make sure you pack everything you need.​ Once we'd defined our proposition, we injected personality that went far beyond a transactional online experience, building the brand to behave as a real people's champion, and give new businesses confidence as they embarked on new ventures.
Simple by name demands simple, no-nonsense brand communication. We took the key product descriptors and brought them to life with photographic iconography. We then brought our new brand language into the digital space with a new group website; not content with beauty alone we designed and implemented a user experience of equal simplicity and clarity.​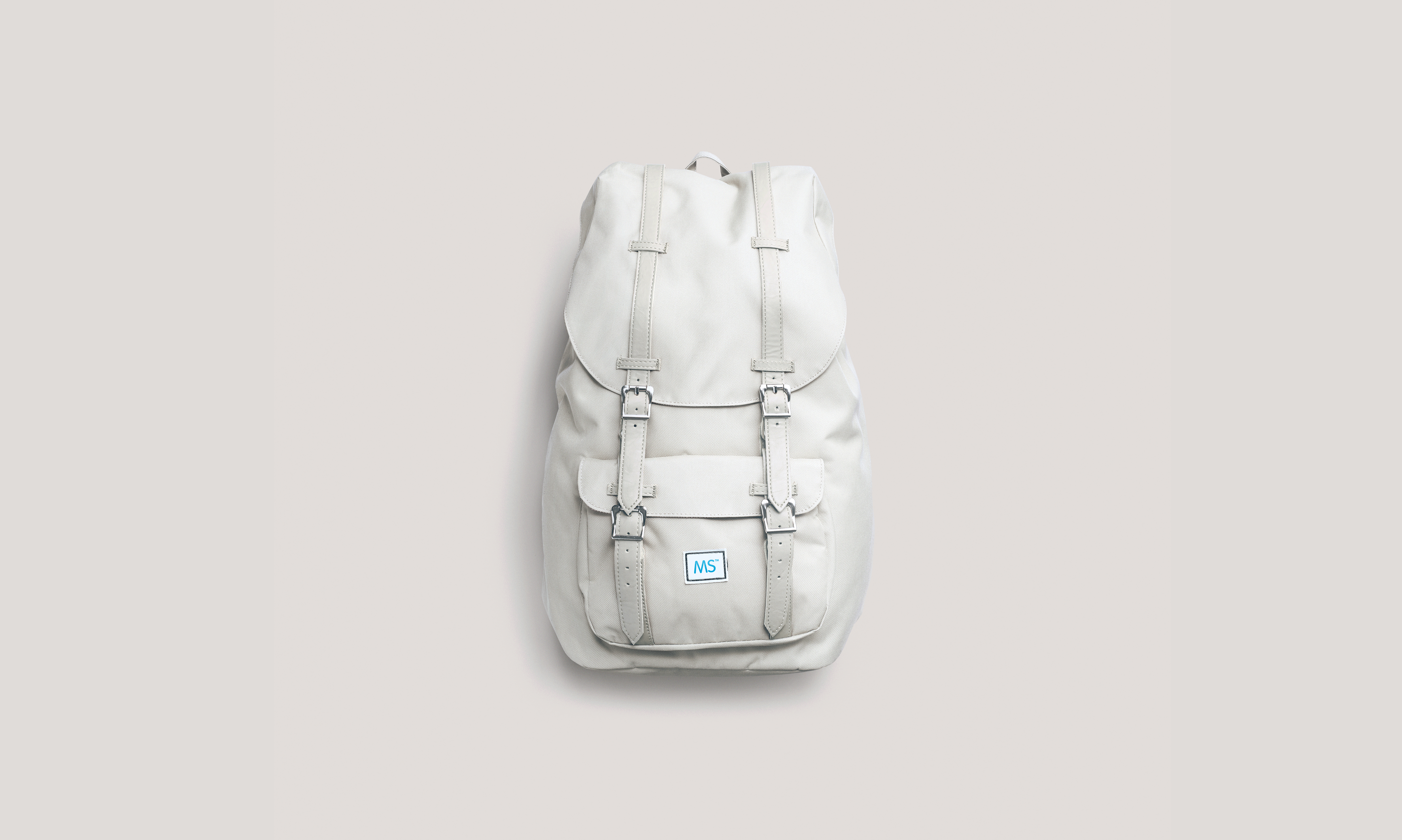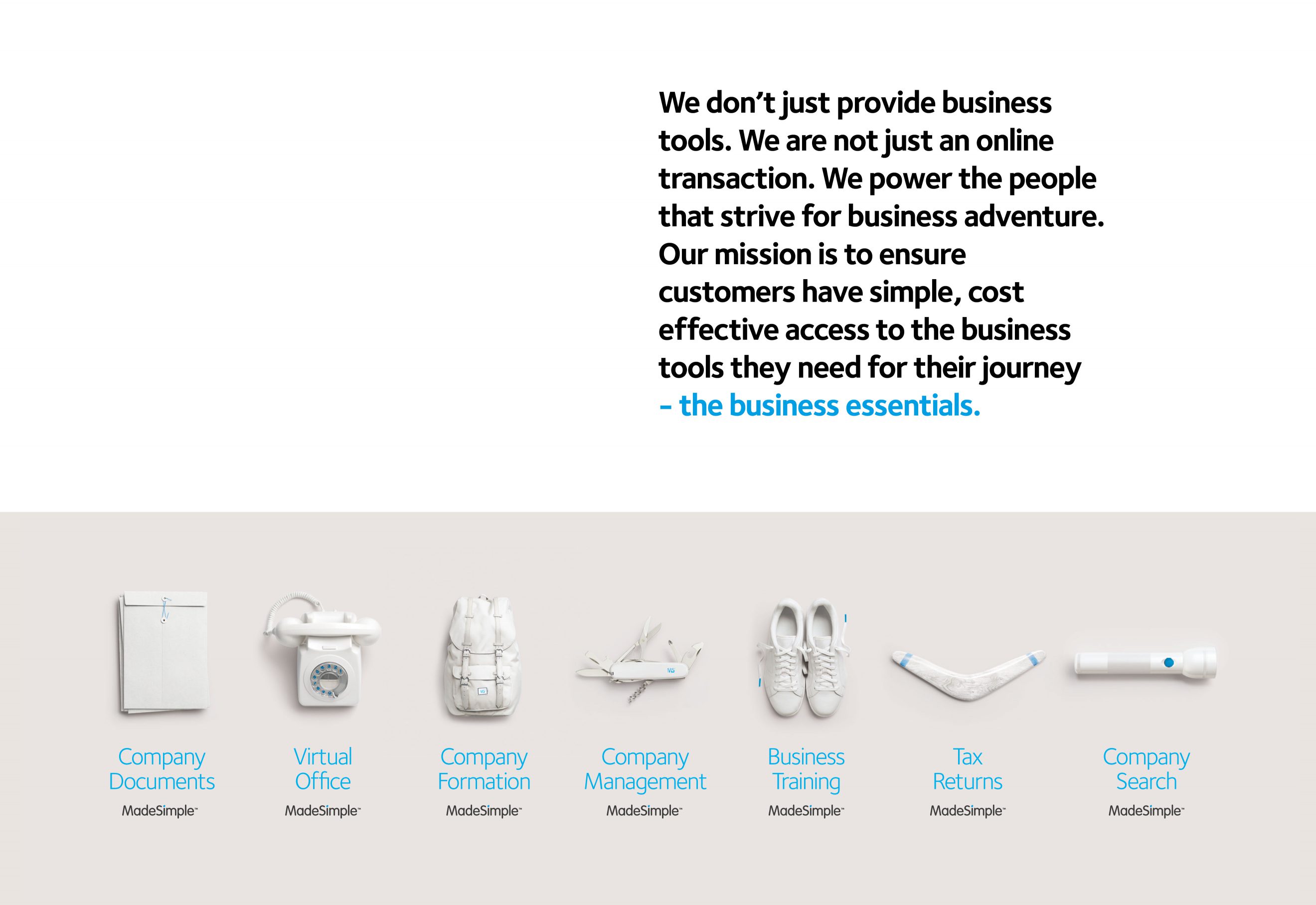 Result
​We are thrilled at how our rebrand has been received and truly embraced by the internal culture. The rebrand informed MadeSimple's London headquarters and in turn energised its people, pushing the business from strength to strength. Over the past few years, MadeSimple has grown to a team of 45 and has helped form more than 650,000 companies. In 2018, MadeSimple was acquired by telephone answering specialist Moneypenny, with brand placing front and centre in the deal. Mark Finlay, M&A director at Moneypenny, said: "We are delighted to welcome MadeSimple into the Moneypenny family. They have a great brand and the combination of the two businesses further compliments the services we can offer our clients."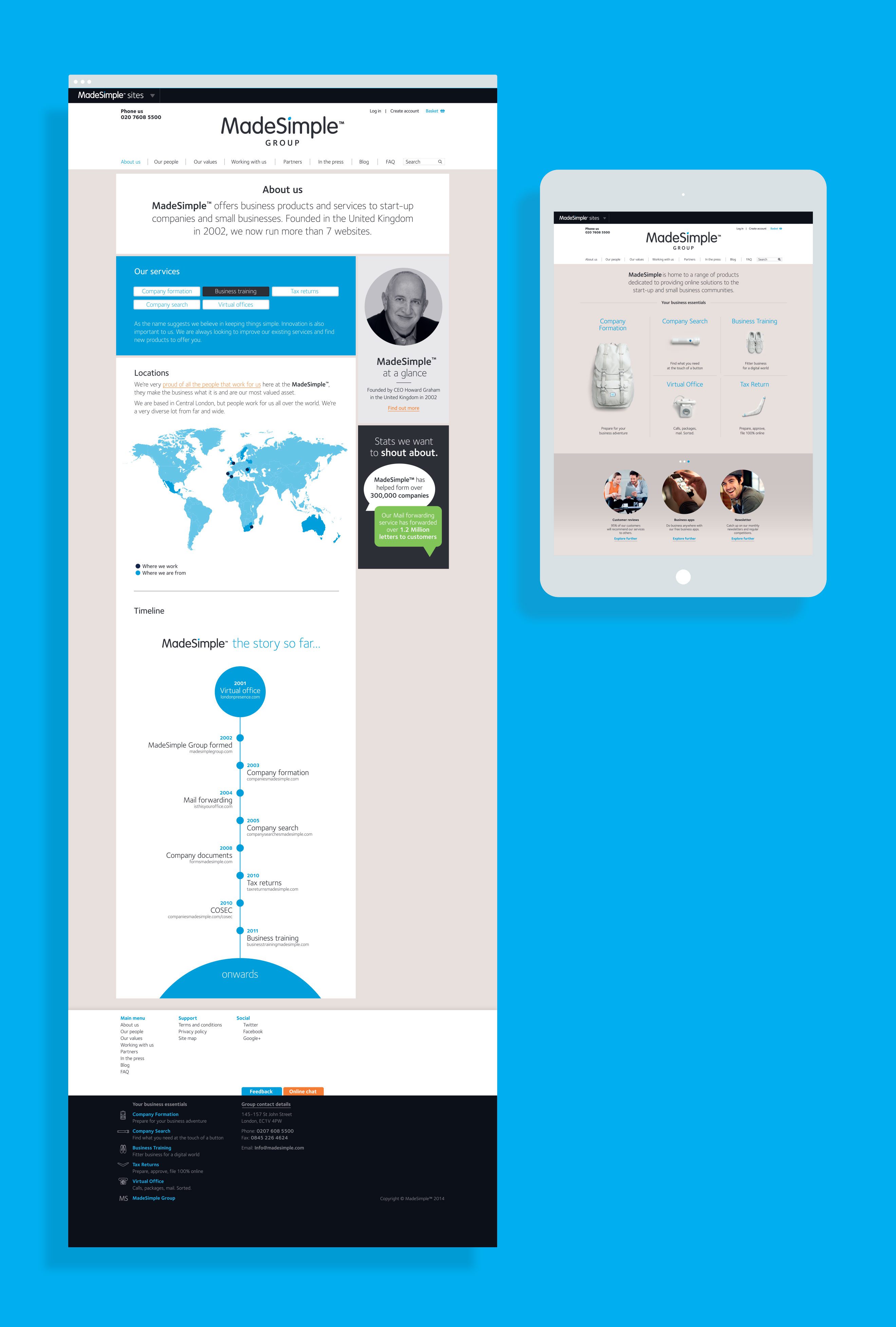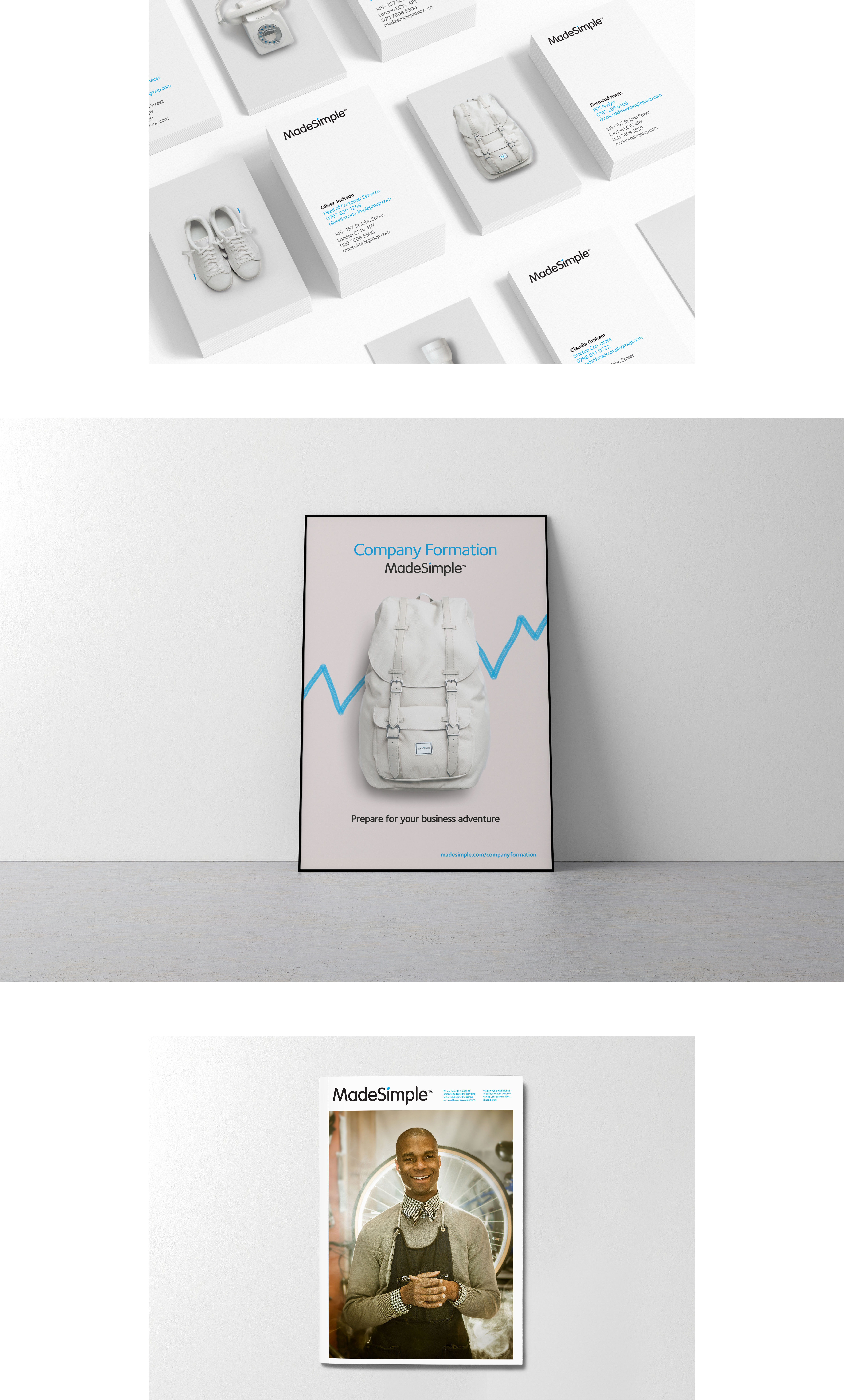 Like what you see?
Get in touch with our sales team to discuss your next project