Trilogy
Blueprint
Towering success
The power of three: creating an entire brand for a luxury development, long before beginning construction
Challenge
A spectacular new development on Limassol's seafront, in the city's most exclusive plot of real estate. A residential and commercial destination to elevate the neighbourhood and attract international investment.
Working again with our long-time clients at Cybarco, our challenge was to create a brand to eclipse the competition, with similar new developments in the works along the coast, and to drive interest and sales from the early planning stages that would last through to launch.
Services
Insight
Identity
Tone of voice
Art Direction
Print
Digital
Production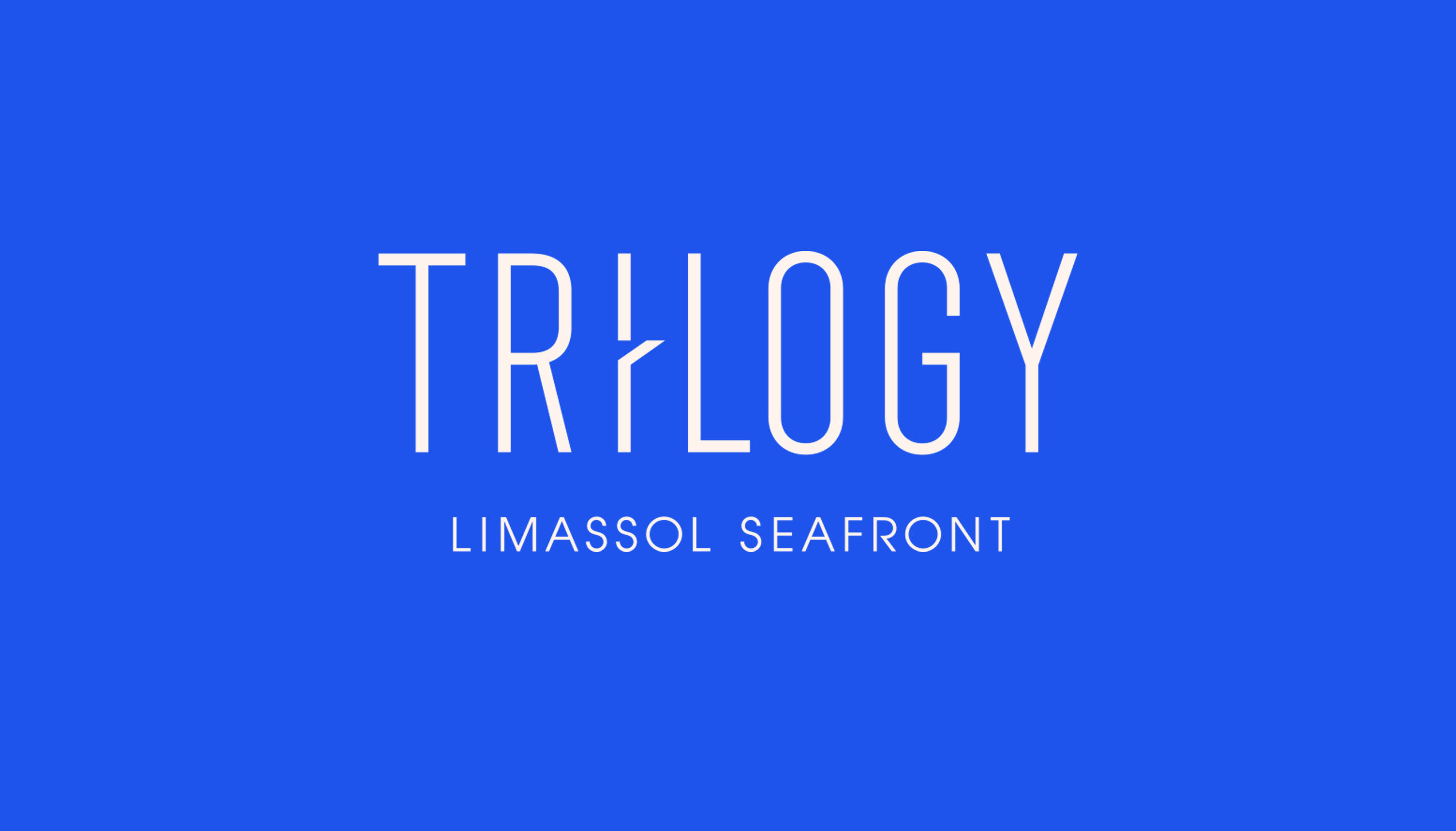 Solution
Trilogy. Your story begins here...
The power of three is endlessly compelling, and with its trinity of towers, as well as a triple-pronged offer of living, working and playing, the name Trilogy felt perfect. It also evoked a human experience to help bring the lifestyle aspect of a new property development to the fore. Trilogy is a unique opportunity to play a part in the city's ever-changing story and begin an exciting new chapter of your own.
Much like our early work with Limassol Marina, our challenge was to create a destination when in reality, Trilogy is not yet built. From directing CGI and film development, to photography art direction, copywriting and digital design, we have built a world for Trilogy to bring its vision to life whilst the towers are under construction.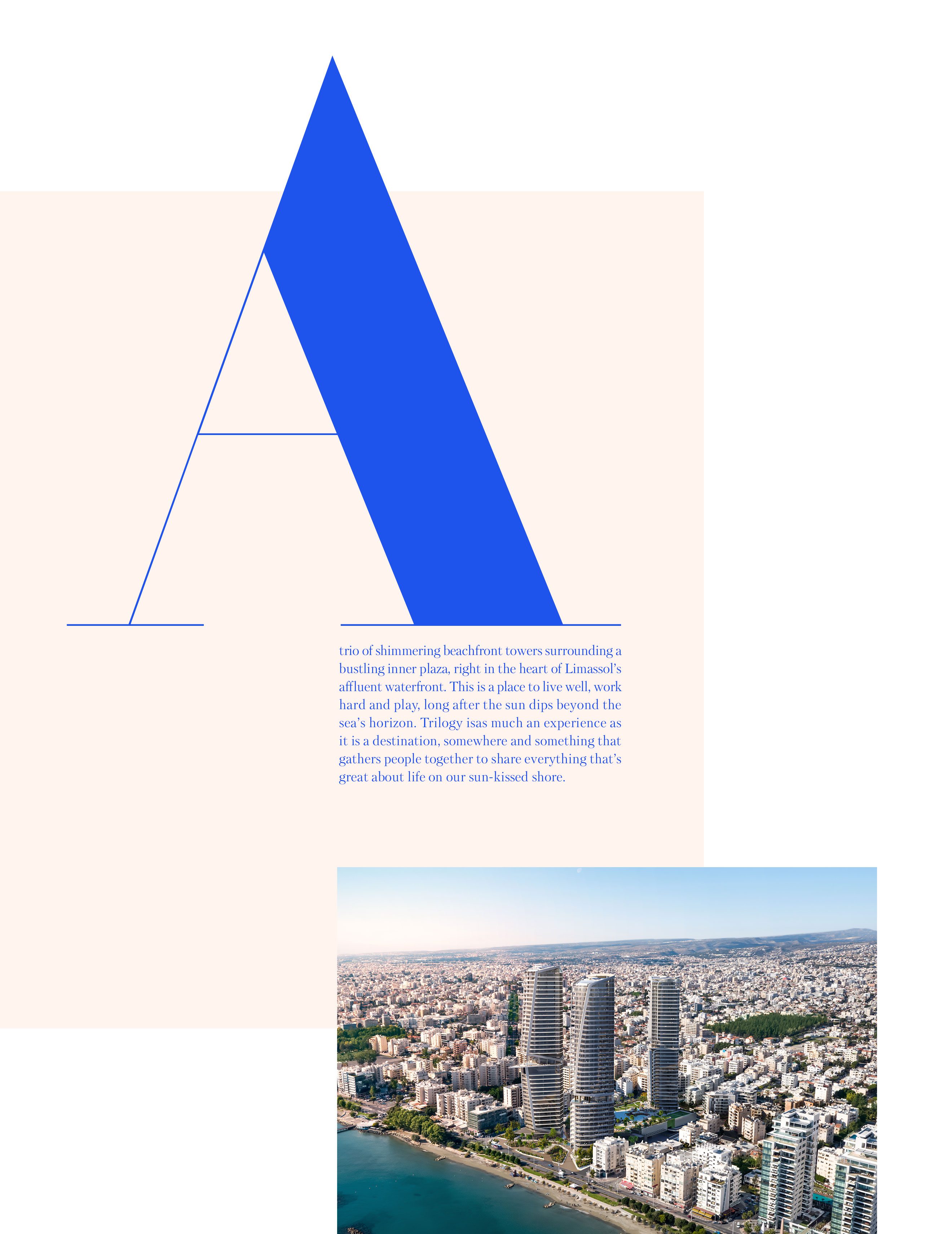 Results
From architectural plans to website design, via literature and campaign, we have delivered all aspects of the Trilogy branding and marketing, ready for launch in December 2017. We're now underway with 2018 marketing collateral and campaigns to drive sales.

Related projects you might be interested in
Get in touch with our sales team to discuss your next project